7 best easter eggs of the GTA series – Pogorsky's Notes – Blogs
Rockstar knows how to have fun.
Games series Grand Theft Auto known for their many Easter eggs and secrets that take years to find. In the first three-dimensional parts of the GTA, one could stumble upon signs that chased the player from secret locations, in GTA 5 endlessly hunted for UFOs, and these games are closely related to the mythical Bigfoot. But these are not all the fun things that can be found in games.
Sports.ru has selected 7 of the funniest and most unexpected Easter eggs in different parts of the GTA.
View of the Malibu Club – GTA: Vice City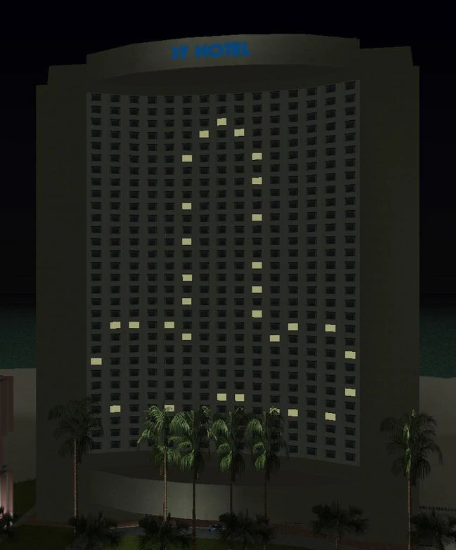 If you go to the parking lot behind the Malibu Club at 23:00 game time, you can see a very curious sight from there: the windows of a tall building, in which the lights are on, form an easily read obscene pattern. As if hinting that this is not a mere coincidence, every 15 minutes a pillar of water rises from a fountain on the roof of the building.
Real (it seems) zombie – GTA V
The Wynwood neighborhood of Los Santos is an obvious reference to real Hollywood, and there are many unexplained oddities going on in this place. It's hard not to notice at least part of it, since there are many story missions unfolding here.
One of the most unusual people here looks like a real zombie. He is standing in a bloody shirt, with blue skin and moves in a strange way. But if you stand next to this strange person for a few minutes, he will suddenly come out of a frightening image to answer a phone call. It seems that this is just an actor preparing to audition for an important role – but many did not find out about this detail.
Old GTA inside Old GTA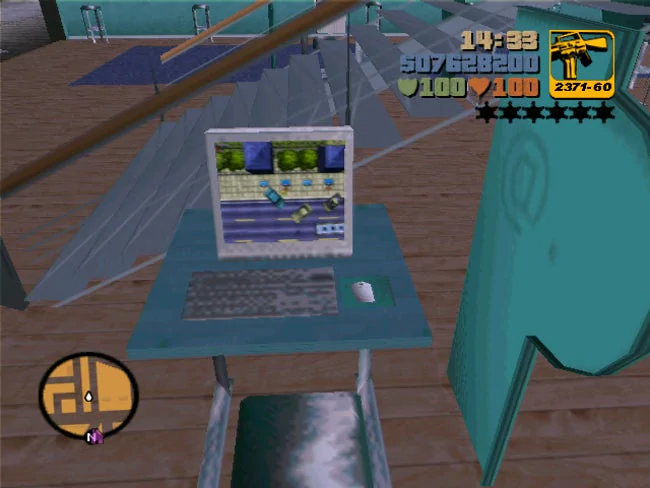 Inside the TW @ Internet cafe, on computer monitors, you can see a slideshow of screenshots of the gameplay of GTA 1 and GTA 2. It is a pity that you cannot play them here.
Familiar faces – GTA V
Among all the GTA, especially fond memories (and, of course, countless memes) are associated with GTA: San Andreas… Rockstar also really loves the game – so much so that she was not too lazy to include a large reference to it in GTA 5.
Since the action of the last part of the series takes place in approximately the same place, the developers recreated Grove Street here. Players can travel to familiar locations and even encounter three special NPCs riding bikes. It is worth looking at how their similarities with CJ, Big Smoke and Sweet become obvious.
Statue of Happiness – GTA IV
This landmark, the local counterpart of the Statue of Liberty and a reference in itself, is filled with Easter eggs. For example, if you land on a helicopter at the top of the pedestal, you can see the door next to the sign "There is no hidden content inside" – of course, it is there. Once inside the statue and climb the stairs, you can see a huge beating heart. Also, instead of a torch, the Statue is holding a mug of coffee – probably a reference to the famous Hot Coffee sex mini-game scandal, which was once found in San Andres.
There is a message on the tablet of the Statue:
"Send us your wittiest, smartest, smartest,
Those who want to breathe and freely and subjugate us,
Watch us trick them into wiping the backs of the rich
For now, we convince them that this is a land of opportunities. "
Ghost! – GTA V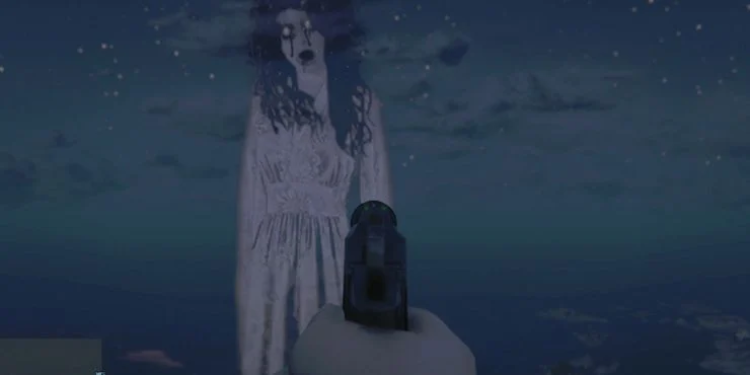 GTA fans have long taken supernatural events in games for granted – and the fifth installment of the series was no exception. Ask any veteran of GTA 5 and he'll happily tell you about the ghost of Mount Gordo that can be seen atop the summit around 11:00 p.m. game time. This ghost, considered a full-fledged character by fans, even has a name – Jolene Cranly-Evans.
The studio that filmed the moon landing – GTA: Vice City
In a film studio, it is worth walking around the recording sites. In one of them you will find the easily recognizable scenery of the first manned landing on the moon – which tacitly confirms the old conspiracy theory that on July 21, 1969, no one actually flew anywhere.