Alexander Bubnov lost his mind? Kavazashvili's interview raised questions
Alexander Bubnov has long disappeared from television, but has not disappeared from news feeds: his forecasts and analyzes regularly appear in the "Expertise" section on the Sportbox portal. The latter came out yesterday, after the match between Lokomotiv and CSKA.
But today "SE" published an interview with the former goalkeeper of "Spartak" Anzor Kavazashvili, in which he literally shocked the fans with a statement: they say, Bubnov is not all right with his psyche. In support of his words, Anzor Amberkovich told a story, after which "everything became clear to him." It is worth citing this part of the interview in full here:
"Voice on the phone:" Hello, this is Bubnov! " – "Hello, Sasha. How is your health?" – "Fine. I work for an American automobile company. I love and respect you very much. I want to do something nice, to present a Ford as a present. " I was dumbfounded: "Which Ford?" Have you gotten rich? " – "I'm a senior manager, presentation is coming soon. I was instructed to organize everything. I have already agreed that ten cars will be allocated for our great veterans. Including you. No money. You just need to come to Varshavka – they will give you the keys, they will register themselves with the traffic police … ". I say: "Sasha, no one has given me such gifts in my life" – "I am responsible for my words. I'll call you back tomorrow! " Something has crept in. Until the evening I think: what a strange conversation? I recruit one of his friends, retell the story: "What was that?" He sighs: "Bubnov's roof has gone. Zoya, his wife, called me and warned me not to take seriously whatever Sasha said. Everything became clear to me. "
There is also a continuation: "On the second day I typed. The voice is killed! "Anzor Amberkovich, I'm in the police. You're the general – get me out of here! " Your mother! And I really am a Cossack lieutenant general. "What department are you in?" – "I don't know … Raise everyone, find out where I'm sitting!" Okay, I say. Don't turn off your phone. He replies: "The phone is not mine …" I called everyone. Nobody picks up the phone. I asked a friend from the FSB: "Can you break through the information?" – "I'll try." Dials in half an hour: "No Bubnov has been recorded anywhere." I haven't heard him since. "
The story is terrible, the diagnosis ("the roof has gone") – serious. At the same time, one of Bubnov's acquaintances confirmed that he really had something to do with the Ford office. We tried to contact Alexander Viktorovich himself, but he did not pick up the phone. But I managed to get through to his wife, Zoya Yurievna. She turned out to be laconic: "You know what! I wish Kavazashvili good health! All the best, goodbye "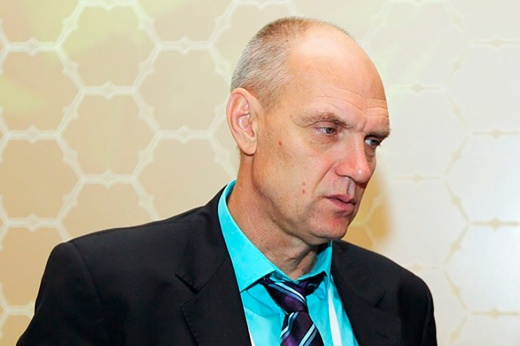 "Either you respect yourself, or you become a bastard." Why Bubnov stopped training
It all ended in Belarus: Bubnov, at 42, entered the field himself and did not score a penalty.
Lovchev said that rumors about Bubnov's health are different, but he does not know that they have not communicated with him for a long time
Another call to football veteran Yevgeny Lovchev. Both of them and Bubnov (albeit in different years) played in Spartak, together they were on the committee to identify fixed matches, both began to show themselves as active football experts in the 1990s, often jointly broadcast on the radio. That's what Lovchev said.
– I have not communicated with Bubnov for a long time. We met on television two years ago. Seeing Bubnov, I said: "Oh, Buba, everyone is shouting that we are in a quarrel, let's hug!" We greeted and talked. Bubnov said: "I took offense at you then. You portrayed me as a liar (talking about a quarrel while working in the committee to identify fixed matches. Then the committee got a video recording of the match between Petrotrest and Khimki, which could have been agreed. According to Lovchev, Bubnov took the video of the match, after which he announced as contractual in an interview without consulting other members of the commission – approx. "Championship"). I said, they say, forget you, so much time has passed.
Then I was told that something was wrong with Bubnov's head. Orlov offered to call Sasha in our program, but his phone was constantly disconnected. After that, we talked to someone on television about Bubnov. They told me: "Now all contacts are through his wife. He's not himself. " I was, frankly, looking for it. For two years we definitely did not communicate with him. After some program we drank coffee, everything was fine. Although he used to constantly talk a lot, but then he did not go into conversation especially.
The rumor about Bubnov, of course, must be checked. If Anzor tells this, probably these things are happening. Kavazashvili is not crazy.
Sportbox assured us – they regularly call Bubnov, he is normal
And here is what Grigory Potapov, editor-in-chief of Sportbox.ru, told the Championship:
– The heading "Expertise with Alexander Bubnov" has been on the site for many years. Alexander Viktorovich is our staff member, he watches a lot of matches, analyzes and deconstructs them. Yes, over the years he has changed a little – he has become less aggressive and harsh in his assessments and comments, but Alexander remains an impartial expert. For each game, he gives an interesting assessment, which is indicated by the fact that his opinion is quoted by other media. During the pandemic, there were fewer events that required his expert analysis. But now the teams play almost every day, and he works constantly.
Kavazashvili sincerely repented of what he said. A person close to the family told him about Bubnov's condition – journalist Kleschev
In the evening, we phoned Kavazashvili himself, who, in fact, detonated this information bomb. Anzor Amberkovich, in a conversation with the Championship, apologized to Bubnov's wife for talking about Alexander Viktorovich's problems, but stressed that his soul aches for his old friend, so he is ready to help in any way.
– I do not assert this myself, but speak from hearsay. I am very sorry that I mentioned this at all, very much. As I considered Bubnov as a friend, I respect him to this day. But I was bitter from what I heard. My soul hurts that, apparently, the person is sick. But I didn't say he was crazy.
We did not communicate after the incident when he called me – it was a long time ago, last year, somewhere in the fall. Neither he nor his family members got in touch anymore. Before that, when there was a question about the hospital for cardiovascular surgery, I gladly helped him, because he is a wonderful guy who is on the side of the truth.
After all the confirmation that I received, I consider it tactless to contact my wife and ask how his condition is. If I can help something, I will never refuse – all the more so to my friend Sasha. But nobody approached me.
Perhaps Zoya was offended. What I said to journalists could offend a loved one. I apologize if this is the case. I did not want. I am a direct person and always say that I know. When a man started offering me a car with keys, I suspected something: there are no such gifts! I decided to check, contacted the journalist Konstantin Kleschev, who published his book with Sasha. He did not answer me in the evening, he called me back in the morning. I told him this story, to which Kostya said: "Anzor Amberkovich, do not take this conversation to heart. I talked with his wife Zoya, she told me that he is not completely healthy. " Soon after, Sasha got a call from the police.
I don't know how to apologize to Zoe, to be honest. I just wanted to help. If I somehow offended Zoya with my performance, then I offer my deepest apologies. Our soul always hurts when some misfortune happens to a veteran, so we try to help somehow. And here our hands are tied, we do not know what to do …