CSKA ends its second season below expectations – and this is no longer possible. Goncharenko is waiting for help – Not a boy, but Muizh – Blogs
Conclusions of Alexander Muizhnek.
A year ago, CSKA also secured the Europa League group in the last round (now nearly provided – it is necessary that Khimki did not win the Cup) and also depended on a competitor, not on himself. In 2019, I waited for the defeat of Spartak in Orenburg, yesterday I hoped for a whole half on the weakness of Krasnodar and the comeback of Akhmat. It became clear at the beginning of the ninth evening: Cabella scored the second, VEB Arena charged up their "fellows", Goncharenko calmed down too.
A year ago CSKA played a very similar to this spring: then – three draws and four defeats, now – three defeats and four draws. Again a sour start (a draw with Ural), again a draw in March at home with Ufa Yevseyev, again no wins with tops… True, then everyone scored defeats in Krasnodar and St. Petersburg – and now, until July, the Champions League was shining. The decisive was the penalty brought by Oblyakov on Khvich in the game against Rubin.
A year ago, CSKA's dropping out of the top 3 (after four years of gold and silver) looked painful – now the second in a row, fourth place seems to be a stroke of luck. Goncharenko says about this: "At first glance, there is no progress in the result. But we now have a team that knows what to do on the field. The guys got practice in the championship and in European competitions, gained experience. After Kovidov's pause, we nevertheless climbed one step higher. "
It is even more important that CSKA rose after a pause from Goncharenko himself – after 0: 4 from Zenit, a hypertensive crisis, absence from Belarus, attempts to resign and persuading Babaev with Giner. This is the main event of the summer and of the entire season – and a shock comparable to the departure of the leaders in 2018. The current crisis was smoothed out, Goncharenko returned and apologized, and said goodbye to the fans in general extremely warmly. The team chanted the charges, took a photo and was already going to the dressing room, when suddenly the coach took the microphone.
– Thank you for support! Unfortunately, we have limitations, many were unable to attend, "Goncharenko turned to the podium, which was clearly not ten percent full. – The new season is coming soon, see you. Come support us. We need your help. Thank you for being with us, no matter how hard it is.
Goncharenko turned to the fans!
Thanks for the support:

– Come and support us. We need your help. Thank you for being with us, no matter how hard it is for us. pic.twitter.com/nzoVcZPdbV

– Alexander Muyzhnek (@muyzhnek) July 22, 2020
What is needed is help, not just support – this is Goncharenko-2020's most accurate request. The club fit in with the coach in the war with the judges (the removal of Alexander Egorov is one of the main victories of CSKA this season, it is worth congratulating), but by the summer he left him alone with problems and stress…
At CSKA Goncharenko continues to work on the terms of a guaranteed reinforcement of the squad. And already waited the Argentinean Gaicha, openly voices other priorities – a center-back, an attacking player or a player in the support zone – and clarifies: "We have very good opportunities to strengthen the team point-wise".
After last season, the strategic goal of CSKA was the stability of the newly recruited and winning Real Madrid squad. They let Chernov go – and okay, but they fenced off Zenit from Mario Fernandez, Giner persuaded Usmanov to give up Vlasic in installments, and Chalov not to go to Crystal Palace. How did it end? Nikola is even dragging CSKA in bad shape: he is involved in almost half of the goals (17 out of 43) in the season and brought the only victory in the Europa League. But in the person of Fyodor Goncharenko he got a problem that has not been resolved so far: five goals in the first part of the season, three this summer.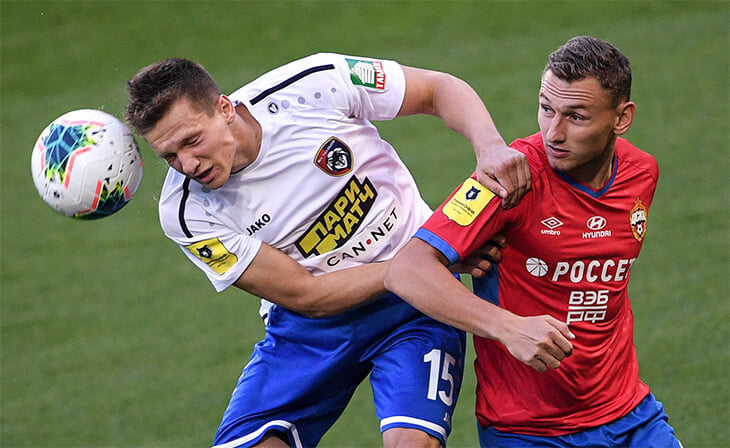 Together with Chalov, Akhmetov is not progressing either (in the winter, at the training camp, Ilzat harshly criticized Goncharenko, and then it turned out that a shoulder injury had been preventing him for a long time), to a lesser extent this applies to Oblyakov and Sigurdsson, and to an even greater extent to newcomers: the strength of characters like Santos, Gogua and The skin is understandable, but no one joined the composition at all. For long stretches CSKA showed the weakest game in recent years. October-November – seven matches without victories in the RPL and the LE (Ufa managed to get through the Cup somehow), from February to the end of June – six more (including leaving the Cup).
What exactly did the team add and which of those from whom they expected rushed forward – key and still unresolved issues. Vlasic told me that CSKA had strong-willed victories and late goals, and Goncharenko, after Akhmat, singled out three advantages:
• "Guys got game practice both in the championship and in European competitions, gained experience";
• "We breathed in the back of Lokomotiv and Krasnodar. Loko we were able to impose our game – it's good for next season ";
• "You always demand:" Why Chalov and Oblyakov are not growing? " But now Maradishvili is growing. We believe that next season all three will take a step forward. "
This is all really great: we are convinced that age is still an excuse for CSKA, and "knowing what to do on the field" is a reason for joy. And okay, let the guys get practice and take steps forward, we rejoice and we will wait for new ones (Karpov could have been added to Maradishvili in the spring).
But these two similar seasons still have a difference – European cups. The last thing you want to do now is to plunge into last autumn, but let's say: shame, like in Razgrad, 1: 8 in the first three rounds and not a single victory in the first five is acceptable. CSKA is definitely not clinging to the four for this and keeping the leaders.
Goncharenko finally proved to be a flexible coach (at the end of the season he gave up possession and domination), but another season like the last two would be too much. If you can't wait for a clear strategy for the development of the club from Giner, then it's time to expect progress from the coach – competent integration of newcomers, specifics from those who are still "gaining experience", clear control of the game (so as not to sit back at 1: 0, as with " Ruby "), mental stability without hysterics.
In order not to look back at others in a year and rejoice in something more than a compromise finish in fourth place.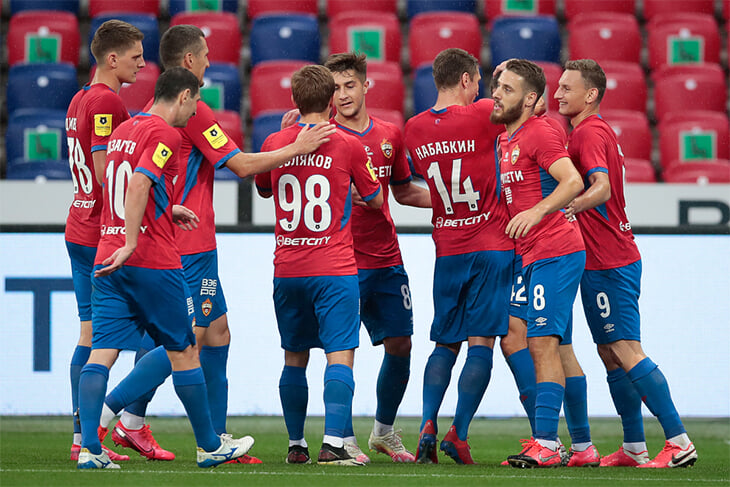 Photo: RIA News/ Alexey Filippov; RPL/ Konstantin Rybin / RPL; RPL/ Denis Tyrin / PFC CSKA