Fake tournaments with fake lineups appeared in Dota. Of course, for the sake of 322 – Daily Oracle – Blogs
Thus, they are welded on gambling addicts.
In recent days, a major scandal erupted in Dota 2: Dotters found several tournaments at once, in which tier 3-4 teams allegedly participate, but in fact – dummy people from empty accounts.
The Noxville analyst was the first to raise the alarm: "Tier2-3 Dota suffers from scam tournaments – they practice fake matches or, a new word in fashion, organizing a tournament with fake teams (or real teams that are not actually played for ) ".
What did Noxville mean?
Scammers announce a tournament with small prize money and create copies of tier-4 teams in Dota. Their logos, nicknames and so on are used – from the outside it seems as if the teams are really playing in the tournament.
The bookmakers accept bets on these matches, and only after the start of the game do suspicions begin.
The first publicly disclosed scam competition was the American NA Summer Shuffle with a prize pool of $ 12,000. A representative of the Doze Reborn club told how it all happened.
"We haven't played tournaments for several weeks. After the organizers of NA Summer Shuffle could not prove who sponsored them and that they were able to pay us the prize money, we withdrew from the tournament. Nevertheless, they used the competition ticket and fake accounts to falsify the games in which we allegedly took part. These matches were also on the websites of bookmakers. "
The Austrian company Towa Digital, which was supposedly supposed to be the sponsor of the championship, said it knew nothing about the tournament, calling the organizers fraudulent.
Following him, representatives of other teams that "played" in this tournament came to Reddit. Here is the original Portland Burnsiders team page:
And here is the page for the fake tournament.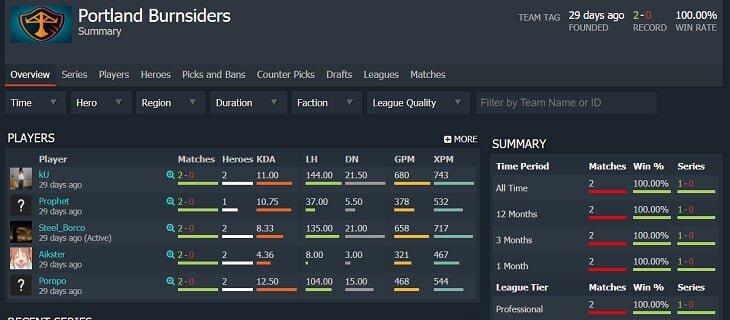 The games themselves do not even pretend to seem like an event with a sporting interest. One team constantly feeds another.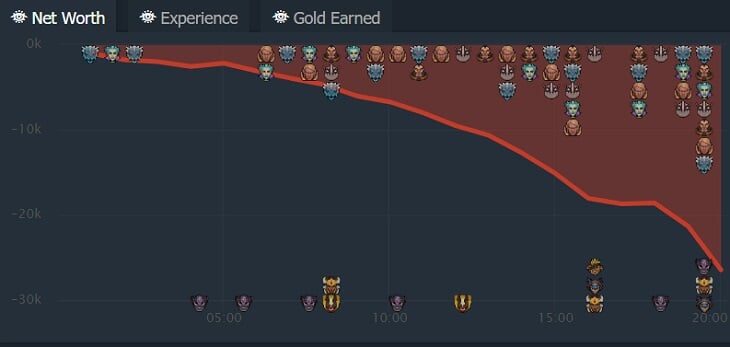 The CIS also hosted such a tournament
The scheme, invented in China, worked for us. Little-known teams NOVA (203rd in the world in the Gosugamers rating), Technopark Pushkino and others were invited to the Voodoo Series League tournament. Matches took place for several days (of course, bets were accepted on them), and some of them even featured real lineups. But from a certain point, only lobbies with dummy players were launched, which TPB and NOVA did not know about. As soon as the fraud surfaced, both teams immediately issued statements urging not to bet on these matches: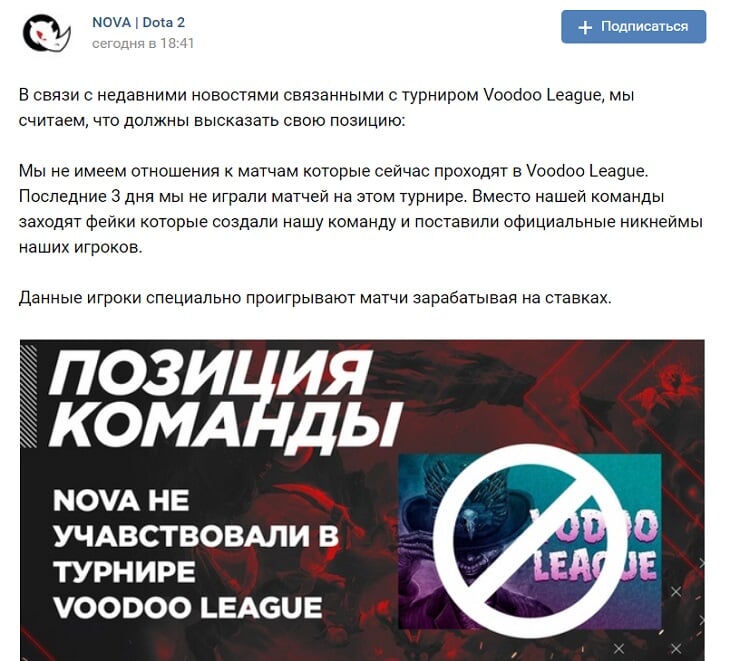 And don't watch this league.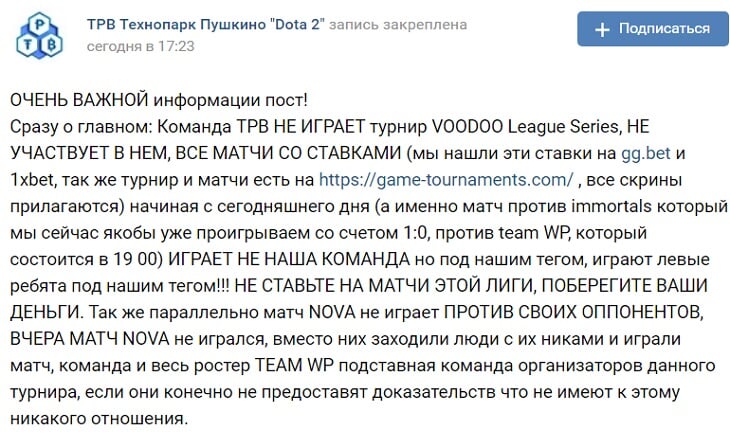 According to TPB representatives, the organizers have already deleted all contacts. "The Discord server has been removed, contacts have been chopped off, and all other bridges have been burned."
* * *
How does Valve plan to fight this? This cannot be ignored.