How Juventus players changed in the 1990s: Del Piero, Deschamps, Vialli, Conte
What do the Juventus stars of the 1990s look like now? Photos with a difference of 25-30 years
Many have started coaching careers.
The peak of rivalry between Milan and Juventus came in the 1990s. Then the other Serie A clubs, in fact, did not participate in the championship race: Milan and Juventus took eight scudettos for two (5 and 3, respectively). Recently, we recalled how the Rossoneri stars looked and did in those years. Today we will tell you about the Juve players.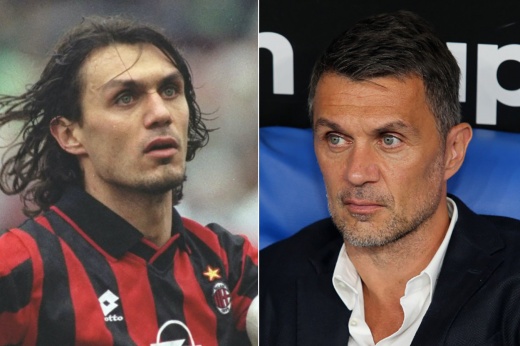 What do the Milan stars of the 1990s look like now? Photos with a difference of 25-30 years
Some even returned to the club for a leadership position.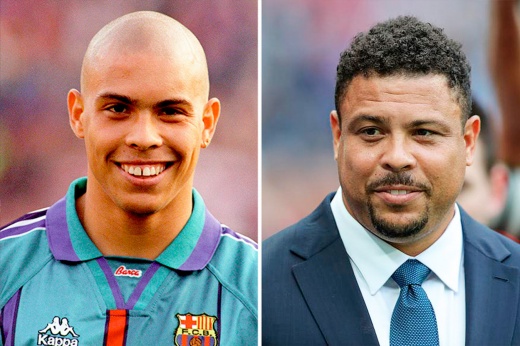 What the Barcelona stars of the 1990s look like now. Photos with a difference of 25-30 years
They got sick, bald … but not all!
What Real Madrid stars look like in the 1990s. Photos with a difference of 25-30 years
Almost none of them became a coach.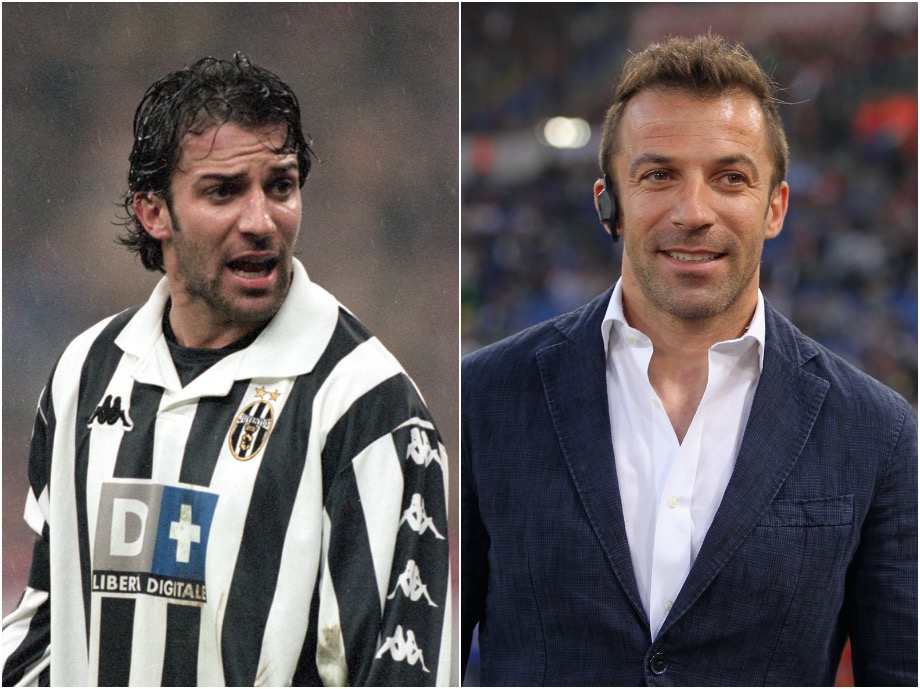 Photo: Paolo Bruno / Getty Images
As a Padova player, young Alessandro was interested in Milan, but eventually chose Juventus. Del Piero for 19 years in Turin he has become a real legend: he ranks first in the number of matches played (706), and is also the top scorer in the history of the club (290 goals). Alessandro did not leave Juve even after Calciopoli and relegation to Serie V. Del Piero ended his career only in 2015, having managed to visit Australia and India, where he played for Sydney and Delhi. Now Alessandro works for Sky Sport Italia as an expert and commentator, but dreams of one day becoming a coach.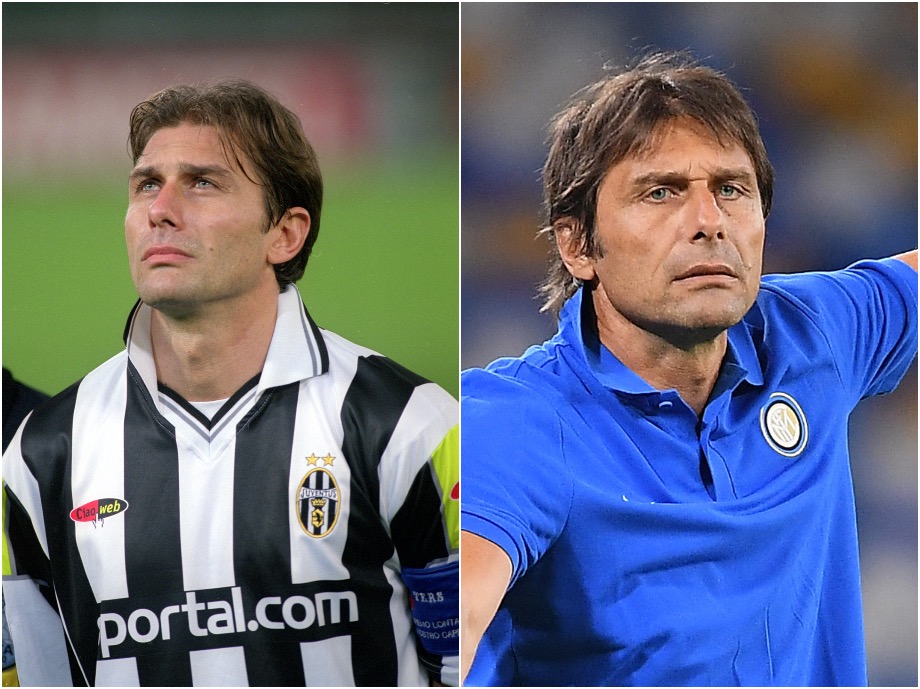 Photo: Stuart Franklin / Francesco Pecoraro / Getty Images
Conte is a prominent figure in Juve in the 1990s. For the Turin club, Antonio spent 420 matches, often he took the team to the field with the captain's armband. In 2011 Conte returned to Juventus, but as a head coach. Under his leadership, the Bianconeri won the Scudetto three times (2012-2014). Antonio has also worked for Italy and Chelsea and has been heading Inter since summer 2019.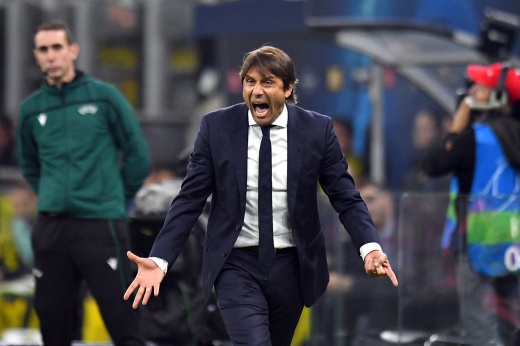 Conte is very cool. In a key match, he released a 17-year-old guy for half an hour
And he earned a penalty.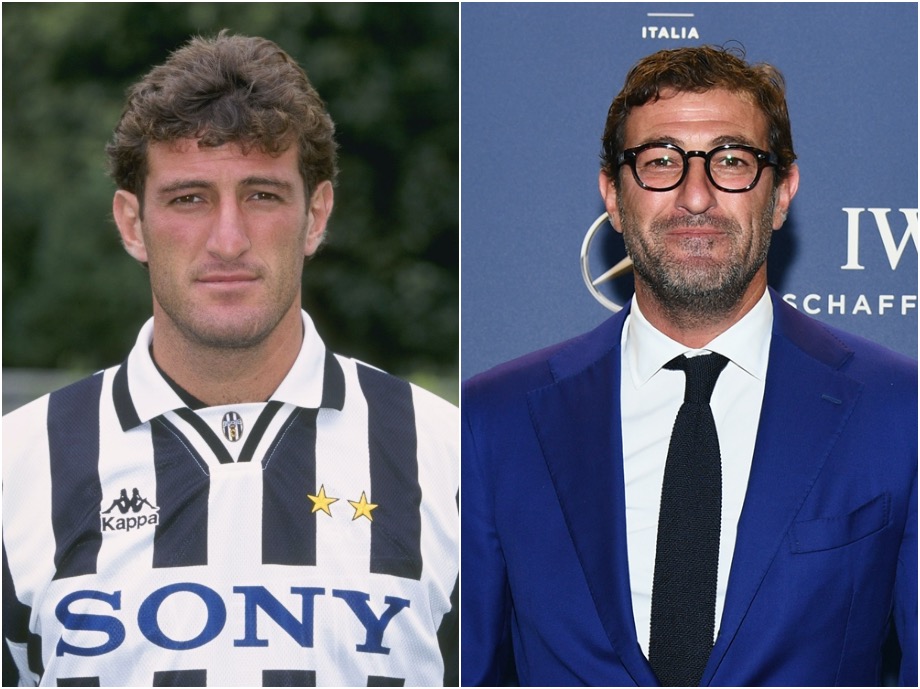 Photo: Claudio Villa / Getty Images
Shortly before Conte's arrival, it was Ciro who coached Juventus. As a player Ferrara turned out to be much more successful: 18 titles (with Napoli and Juve) and not a single one as a head coach. Chiro's last job is the Chinese club Wuhan, from where he was fired in 2017. Now the ex-Juve defender is engaged in charity work, and together with other famous footballers – brothers Fabio and Paolo Cannavaro. Ciro recently sold Diego Maradona's T-shirt, and all the proceeds went to help the residents of Naples affected by the coronavirus.
Gianluca Pessotto, 49 years old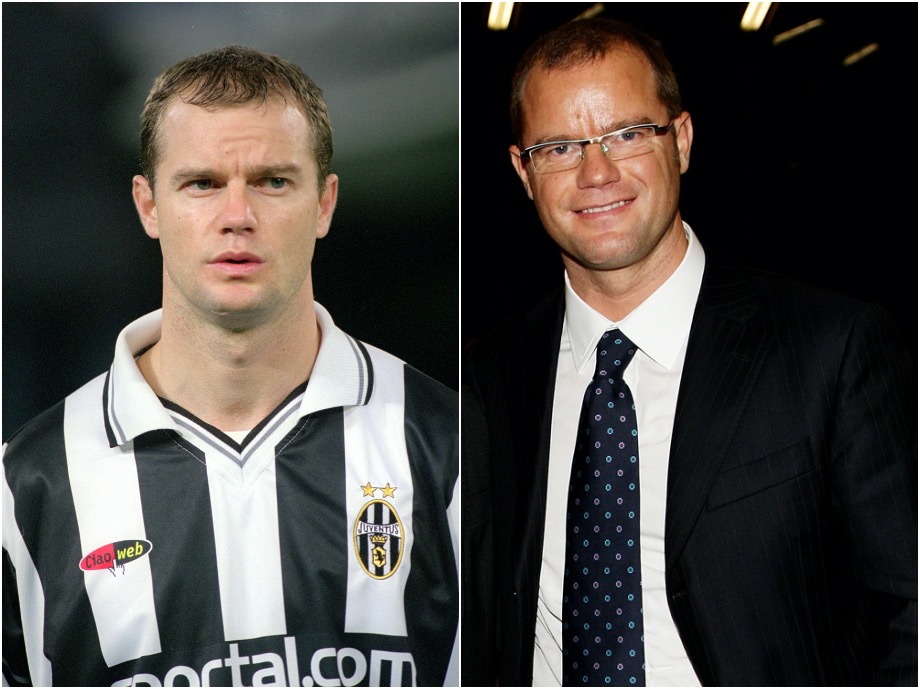 Gianluca Pessotto
Photo: Vittorio Zunino Celotto / Getty Images
Almost my entire career Pessotto spent in Turin. In terms of the number of matches, Gianluca is the 25th in Juve history (366). After finishing football, Pessotto remained at the club: at first he was the sports director, and since 2010 he is responsible for the youth sector and the Bianconeri academy.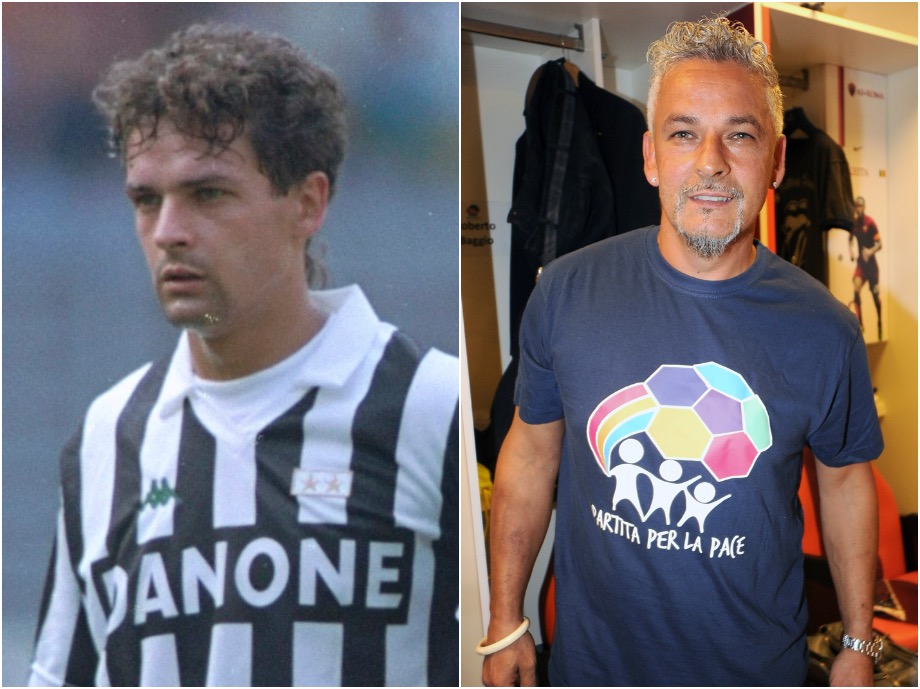 Photo: Shaun Botterill / Pier Marco Tacca / Getty Images
Baggio spent only five seasons at Juventus, but managed to be remembered for his brilliant game. In 1993, Turintsy won the UEFA Cup, and Roberto himself took the Golden Ball. With time Baggio lost his place at the base – old injuries and high competition in the attack line affected. After completing his career, Roberto received a coaching license, but he never led anyone. In 2010-2013 Baggio was the technical director of the Italian Football Federation. Now Roberto can be seen on television, he also participates in charity events.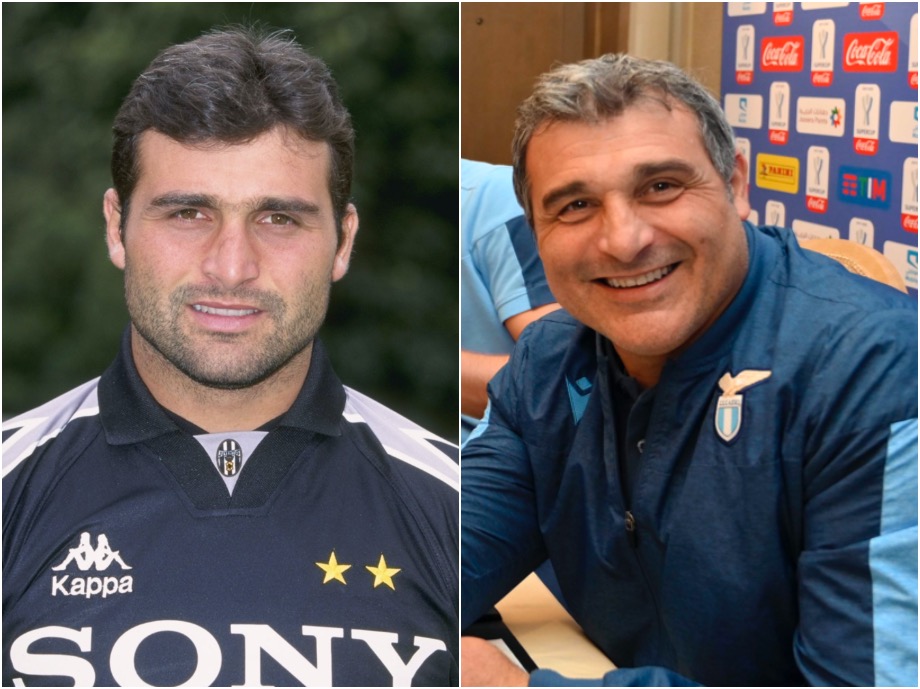 Photo: Marco Rosi / Getty Images
For three years in a row, Juve reached the Champions League final (1996-1998), and in each of them defended the Turin players Peruzzi… In terms of the number of matches played for the club, Angelo is ranked 5th among goalkeepers (301). Peruzzi ended his career in 2007 playing for Lazio. Now he works as a manager in the Roman club.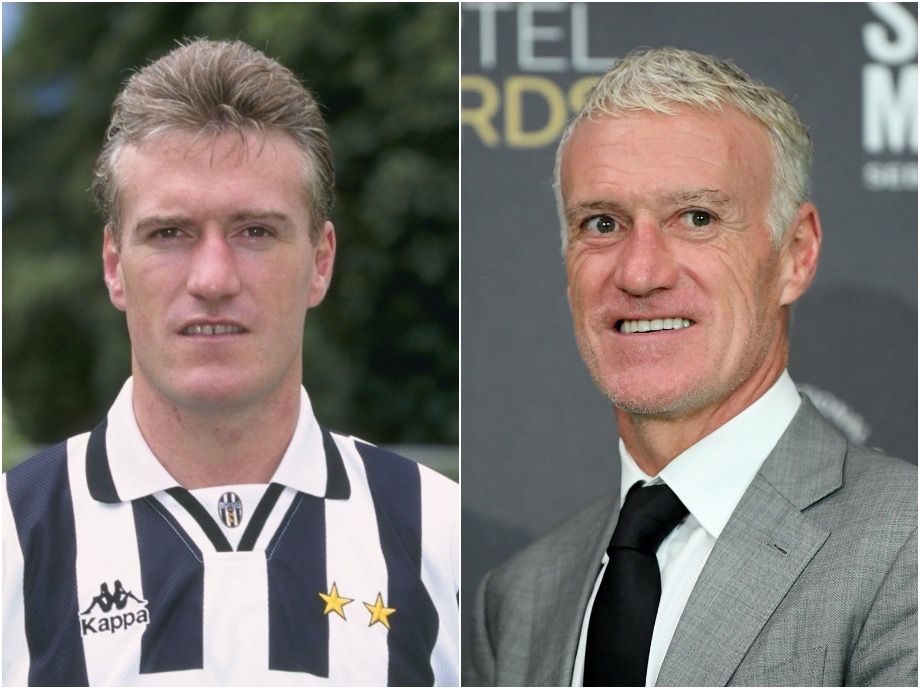 Photo: Pascal Le Segretain / Getty Images
In five years that Deschamps was a Juve player, he won three league titles with the team, as well as the Champions League (1996). In the 2006/2007 season, Didier headed Juventus and helped the club return to Serie A. Nevertheless, Deschamps left Juve due to disagreements with the management. Later, Didier worked at Marseille, but he achieved the greatest success at the helm of the French national team – the final of Euro 2016 and victory at the 2018 World Cup.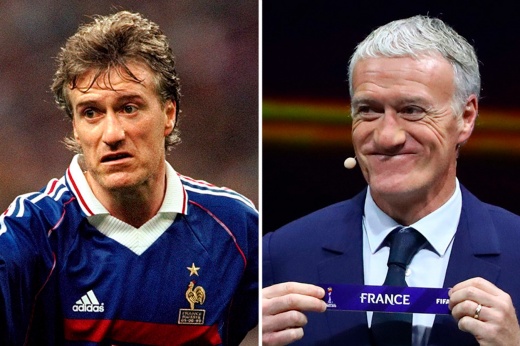 The French, whom Romantsev's team beat 21 years ago – how do they look now?
Some haven't even changed!
Photo: Shaun Botterill / Claudio Villa / Getty Images
Vialli is one of Italy's best forwards in the 1990s. Gianluca worked a lot for the team, fought well for the ball and entered the tackle in the opponent's half of the field. At Chelsea, the Italian was a player-coach and achieved good results: FA Cup (1997), UEFA Cup Winners' Cup (1998), Premier League bronze (1999). Despite an excellent start to his coaching career, Gianluca failed at Watford and never led anyone else. Since 2019 Vialli works in the Italian national team in an administrative position.
Photo: Ben Radford / Claudio Villa / Getty Images
In those years, the Del Piero trio of forwards was most often responsible for Juve's attack – Ravanelli – Vialli. At the end of the 1994/1995 season, they had 63 goals, and 30 of them were scored by Fabrizio. After Juventus Ravanelli played for Middlesbrough, Marseille, Lazio, and in 2004 returned to his native Perugia. Attempts to become a coach turned out to be unsuccessful: he lasted five months at Ajaccio, and even less at Arsenal Kiev (three months). Now Fabrizio works for Italian television as an expert and commentator.
Photo: Angel Martinez / Getty Images
For many, Zidane is the symbol of Real Madrid in the early 2000s, but the Frenchman became a top-level player just in Juventus. In 1998, Zinedine won the Ballon d'Or, beating Shuker and Ronaldo in the voting. At the end of a career Zidane has grown into an equally successful coach: under his leadership, Real Madrid won the Champions League three times in a row (2016-2018), which is a record in the history of the tournament. After that, Zidane left the Royal Club, but in March 2019 he returned to the coaching post of the "creamy", where he still works.