"I heard a siren – I was so scared that I thought about the bomb." Lovren's monologue on family runaway from the war in Bosnia – SBG blog – Blogs
Zenit bought central defender Dejan Lovren from Liverpool.
• Lovren is 31 and has a 3-year contract with Zenit.
• Judging by the inside information, the Croatian was paid from 8.5 to 12 million euros.
• Lovren has been at Liverpool since 2014: he is the 2019 Champions League and 2020 Premier League winner and the 2018 World Cup silver medalist.
Once, the Lovren family did not even dream of such a life. In the winter of 2017, Lovren's monologue about a difficult childhood was released on the Liverpool YouTube channel.
Sports.ru gives the full text.
***
I grew up in a Yugoslav village called Kraljeva Sutjeska, a small family town with 12,000 inhabitants. Peaceful life, no stress. I talked to my mother about that time – she said that we lived well. She was happy – she had a job, a crush on my father, me. Then my parents had a small shop – we can say that we were a rich family, no problem. We got along well with our neighbors – Muslims, Serbs, everyone communicated and enjoyed life. Honestly, everything was fine.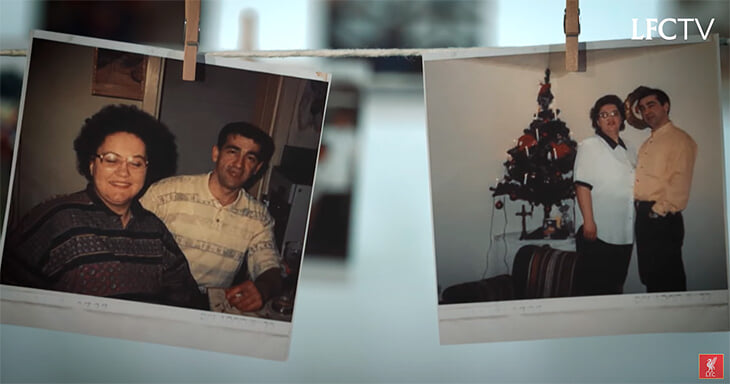 I would like to tell you about everything that happened next. You too have probably heard many stories, but no one knows the real truth. It just happened. A war between everyone, between three different cultures. It's just that people have changed.
I remember hearing a siren – I was so scared that I thought about the bomb, that something was about to happen.
Mom took me, and we went to the basement – I don't know how long we sat there, probably until the siren went off. I remember my mother, uncle and his wife. We took the car and left for Germany, leaving everything behind. Home, shop – everything. We took only one bag.
We drove for seventeen hours. Many people asked: "Why? Where are you going?" People could have stopped you and said, "No, come back." Nobody knew what would happen.
Now I can not imagine that I ran away somewhere with my children and really fought for life. This is life, not a matter of work or something like that. You leave everything you had.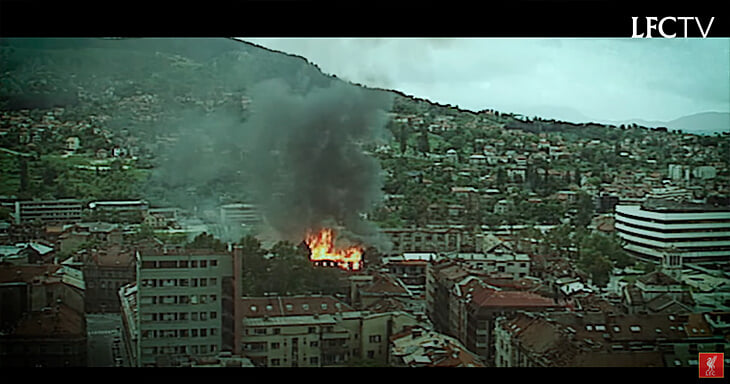 I remember how we arrived at my grandfather's little wooden house. He was very small but full of love. For three years eleven people lived in it. Every evening my mother turned on the radio at about ten o'clock in the evening – everyone listened to the news, because then we did not have a television. It was a difficult time for her – I remember that she was constantly crying. Sometimes I was angry: "Mom, why? Stop it, it's all over. We are safe here "
I love watching documentaries, but they always take you back in time – to be honest, it's not that easy. You see terrifying footage.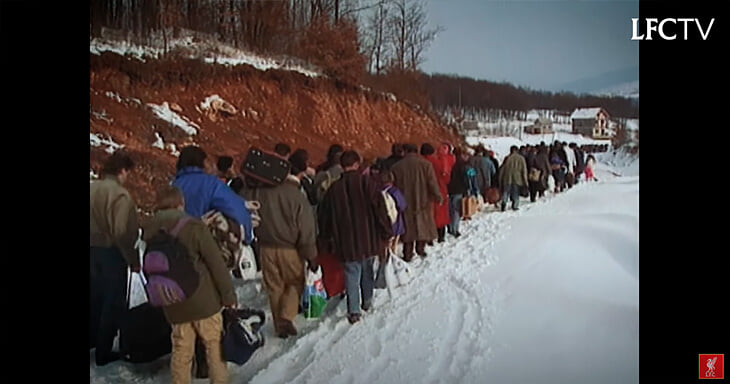 I would say that my family was lucky – my grandfather already worked in Germany, so we were allowed to live there. I don't know what we would do if we didn't have this permission. Perhaps I or my parents would be dead – I have heard and seen many such stories.
The father of one of my best friends in school was a soldier. I remember a friend crying, I asked: "Why?" He said his dad was dead. This could happen to anyone.
My uncle's brother was stabbed to death in front of other people. My uncle and I never talked about it because it's hard, but he lost his brother. One of our family members. Terrible.
My mother said that Germany is our second home, and I have the same feelings. Germany extended its hand to us, and I do not know who else could have accepted refugees from Bosnia at that time.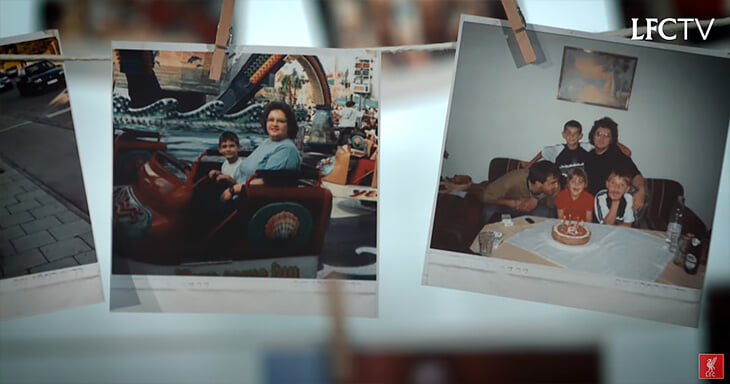 I have never felt a problem. When you're a child, you don't have to worry about money, work and food. You just say to your mom, "I'm hungry," and you always have something. You don't understand what your parents are doing for you. Of course, if you ask my mother and father about that time, they will tell you how hard it was to find a job and fight for life.
And I had everything. My parents loved me very much, so I was a happy little guy. At the age of five or six he started playing football – he loved the ball and played with his father in the backyard. At that time I was a fan of Bayern – when I was six or seven, I even visited their training field and took pictures with Biksant Lizarazu and Lothar Matthäus.
My parents applied to stay in Germany, but they were turned down every six months. The Germans said that we could return home after the end of the war, so every six months we collected our bags. It was hard – we never had a future in Germany.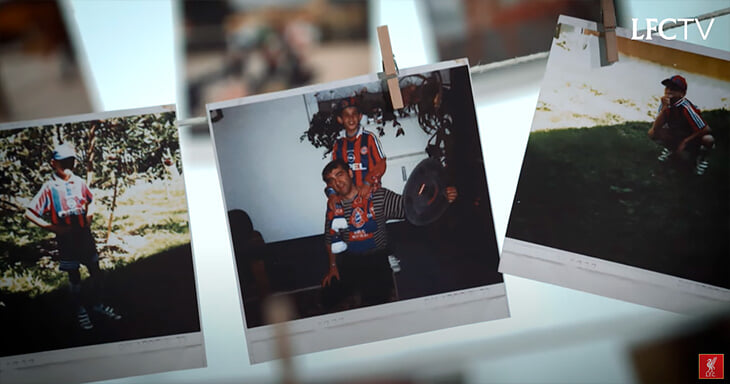 After three or four years, the war ended. The atmosphere at home was not the best, so we were allowed to stay for a few more years, but at one point they said: "That's it, in a month or two you should come back. Prepare things. "
In Germany, in fact, my life began, I made friends, I was happy. I played football in a small club, my father got a job as a coach – everything was fine, but we had to leave for Croatia. Of course, for so many years I have become imbued with German culture, learned the language. We spoke Croatian at home, but I got it special – with my own words and accent, so when we arrived in Croatia it was not easy.
I didn't know how to write and speak correctly. At school I was asked: "Why are you different from us?" We were about ten years old – I don't think my classmates deliberately provoked me, but they really laughed at me. Sometimes something inside me would not allow me to be joked about – then I got into a fight. I fought. Since then, I realized that I will always fight to the end.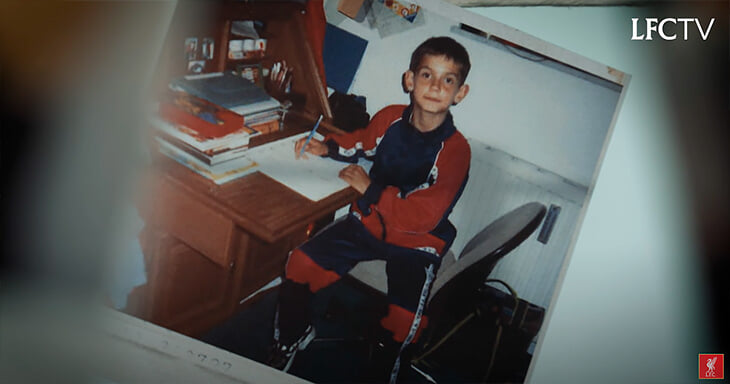 They didn't laugh at me only during football – I think people began to respect me precisely because of the game. I always waited for the lessons to end and football start – then I became the main guy!
My mother worked at Walmart (the American company that operates the world's largest wholesale and retail chain – Sports.ru) – she received 350 euros a month. My father worked as a painter. It was hard – I remember once my mother said that we had nothing to pay for electricity. Parents never liked to borrow money.
In the winter I loved to skate. Once I asked my mother "Where are my skates?" Through her tears, she replied that her father was selling them now. I was surprised: "What?" And we just didn't have the money to survive until the end of the week.
I swear it was the only moment in my life that I said I didn't want to hear it anymore.
My parents have always fought, have always been strong and guided me right to become a self-employed person. Of course, they forced me to go to school, but I told my mother: "Sorry, this is not for me." She always said that I would be nobody without school – I understood this, because did someone promise me that one day I would become a football player?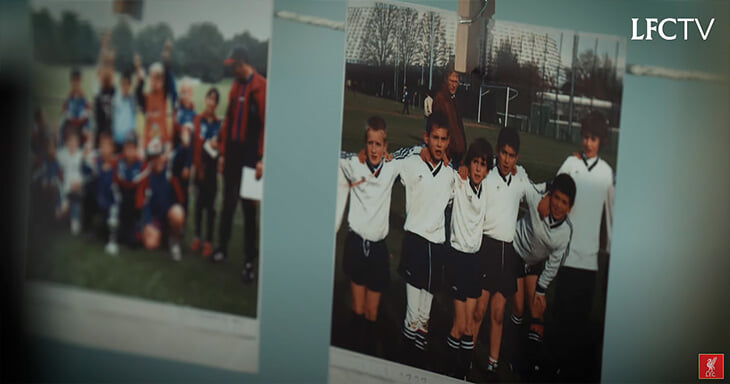 When I came to Dinamo Zagreb, I was 14. The academy was 40 kilometers from home – quite a distance for a 14-year-old. I can't imagine letting go of my children like that, but my parents were really brave. I don't know if I'll be like them. They allowed me to follow my dream.
War is like yesterday. For my mom and other people, these are still painful memories to talk about. People still avoid talking about this topic.
When I told my mother that I was going to remember what happened to us, she asked not to speak. I replied that I would say. She cried again. She still remembers everything perfectly and sees how we live now.
Hopefully the next generation will find it easier. Perhaps my daughter and my son will forget about it and move on, but I don't know if they will ever understand my life. They live in a completely different world.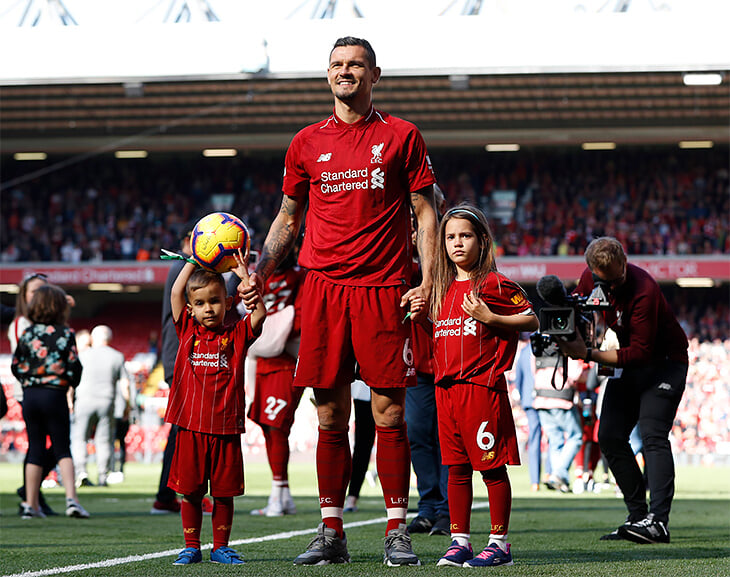 I hope one day I will write a book and share everything I went through. Perhaps my children will find it interesting.
All about Lovren's transition to Sports.ru:
Photo: Gettyimages.ru/ Richard Heathcote; globallookpress.com/ Darren Staples; youtube.com/Liverpool FC