"I'm sorry you woke me up at 3:30 am to talk about winning the league." Ferguson congratulated Klopp on the Coach of the Year award – did you see that? – Blogs
Haha.
Jurgen Klopp has led Liverpool to their first title in 30 years and is now collecting deservedly individual awards. The German is named coach of the year by the English Coaches Association (LMA). This award bears the name of Alex Ferguson.
The legendary Scotsman personally addressed the winner: "Jurgen, this is fantastic. We're talking about Leeds spending 16 years at the Championship (Marcelo Bielsa also fought for the award), but Liverpool won the league for the first time in 30 years, it's incredible. You fully deserve it, your team's level of performance was outstanding. Your personality permeates the entire club. It was an amazing performance. Sorry for waking me up at 3:30 AM to tell you about winning the league! Thank you, anyway, you totally deserve it. Great job. "
🗣 "Your personality went right through the whole club and I will forgive you for waking me up at 3:30 am to tell me you won the league" 🤣

Sir Alex Ferguson announcing Jurgen Klopp as the LMA manager of the year pic.twitter.com/ijpXLz6Btw

– Football Daily (@footballdaily) July 27, 2020
Ferguson and Klopp, despite the feud between Manchester United and Liverpool, get along well… Both the coaches themselves and the people who know both speak about this. "I have an excellent relationship with Sir Alex," Jurgen said. – When I first met him, it was something like: "This is Alex Ferguson." Only in between Alex and Ferguson there was another word (obscene). That was incredible. I was a young coach from Dortmund and from the first seconds we had a superb conversation. It took me 20 minutes to get used to the Scottish accent, but then I fell into it. Since then we have been in contact. "
Jamie Carragher said he spoke with Ferguson right after the German was appointed to Liverpool. Here is what Sir Alex said then: "There is something in him, he is confident in himself. I think he can bring Liverpool back to their perch. "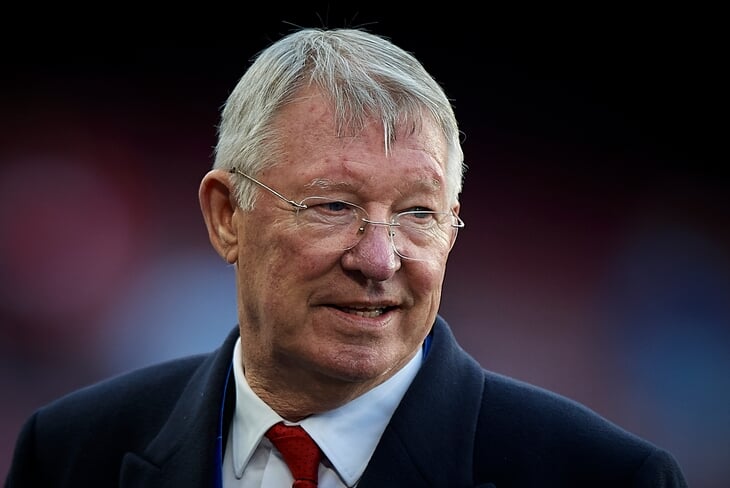 Ferguson even saw Klopp as a successor. Back in 2013, he called the German to Manchester United. "We discussed this. To be honest, it was a great honor for me, this conversation, " Klopp recalled. – Yes, United were interested in me, but I could not leave Dortmund. There was no full-fledged offer, but if there was, I would have rejected it. First I had to finish my work at Borussia, only then think about other things. It may not be very smart, but this is my choice. I was loyal to Dortmund. The same as before, "Mainz".
The winner of the Premier League Coach Award will be announced separately in early August. It seems that Klopp's competitors won't stand a chance here either.
Photo: twitter.com/LFC; globallookpress.com/ Pablo Morano / AFLO