Lovren has a top set of qualities, but very bright mistakes. Klopp thinks it's a lack of concentration – Hello – Blogs
Zenit bought central defender Dejan Lovren from Liverpool.
• Lovren is 31 and has a 3-year contract with Zenit.
• Judging by the inside information, the Croatian was paid from 8.5 to 12 million euros.
• Lovren has been at Liverpool since 2014: he is the 2019 Champions League and 2020 Premier League winner and the 2018 World Cup silver medalist.
Below Vadim Lukomsky examines Zenit's newcomer's play: he explains exactly what he is good at and why Dejan certainly should not be considered an imported clown.
Lovren is the perfect Klopp defender (seriously!)
Jurgen Klopp brilliantly compiled all the pros and cons of Dejan Lovren in two paragraphs. These words are the key to understanding the Croat: "I know that at the beginning of his career at Liverpool, Dejan made several mistakes. Now people evaluate his every action from the position: "Oh, again Lovren is weird!" I told him: "Let's say I was asked to create the perfect center-back. For example, in the future with the help of genetics – bam, bam and done. I would make you".
Lovren has it all: he is powerful, fast, has two legs, jumps high and wins almost all the air. All the qualities a center-back needs. But one thing can be improved – concentration. "
Here are the main advantages, and the main problem, and even the reason why it is so difficult to evaluate. There is no one quality that is a permanent weakness, but a critical flaw is so pernicious that the gap between good play and failure is gigantic. When Lovren is bad, he is terrible. When Lovren is good, he is top. Most defenders have a much narrower spectrum.
Klopp's theory seems to be correct: the problem is in the head. Even the Croat himself admitted it indirectly: "I like to speak very much during matches. I like to interact with partners – this also helps me not to fall asleep and always be ready. "
This is multiplied by another misfortune – Acts worries about every mistake. "After mistakes, I am my harshest critic," Lovren explained to Sky Sports. – I haven't talked to anyone for several days. This is how I punish myself. " One mistake spawns a streak.
As a result, we get a career that is broken down into segments. Sometimes we see a defender with perfect data, who does a good job most of the matches, but makes big mistakes – the frequency of bright mistakes is really high. Sometimes we see a real top: "the best in the world" is overkill, but one of the best in the leagues where he played, Lovren was on certain segments.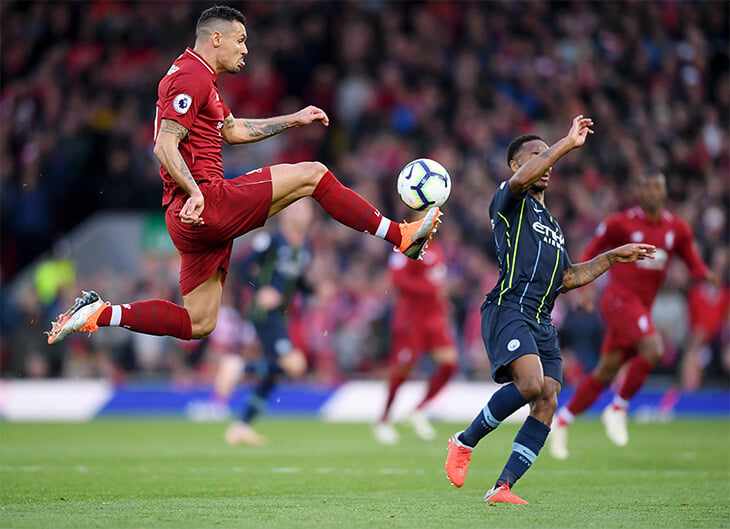 Here are the periods when he really was the top:
• Second season at Lyon – 2010/11. The first went to adaptation, the Croat did not even always come out in the center of defense. The third and fourth turned out to be blurry – rumors of leaving, injuries, loss of motivation. And in the 2010/11 season, Dejan showed potential, for which he was taken to the Premier League. He was definitely one of the best young defenders in Europe.
• Season at Southampton – 2013/14. I got to Mauricio Pochettino, the system perfectly suited his qualities, the new league served as motivation, a powerful coach helped him grow with individual work. Even critics of the Croat agree: that season was great.
• Second half of the 2017/18 season. After partnering with Virgil Van Dyck, he walked with Liverpool to the Champions League final. He minimized mistakes – he corresponded to the description of Klopp, who especially praised Lovren at this stage (he even agreed with the words about "one of the best CH in the world").
• World Championship in Russia. Niko Kovacs especially followed his native team. Here is his verdict on Dejan-2018: "In my opinion, Lovren is playing at a level comparable to Jerome Boateng's master class in 2014".
One side, the world is full of defenders who never – even for a period of five matches – do not reach this level. On the other hand, most of these defenders do not have such a rich collection of bright imports…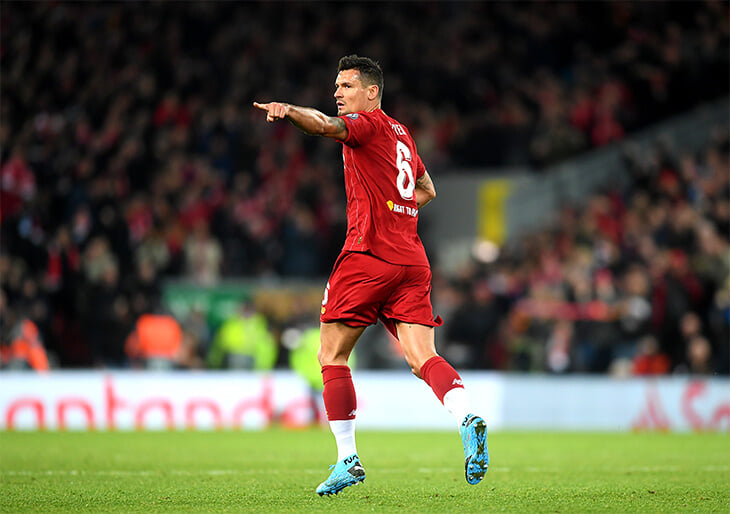 An important point: the top segments were accompanied by complete trust on the part of the coach or even the whole club (this is not a guarantee, but the first step). For example, in 2010, journalists made Lovren the scapegoat for the defeat of Lyon to Benfica in the Champions League. The club issued a separate press release accusing reporters of prejudice against the player and citing data in his defense.
At Southampton and Liverpool, form took off amid excellent relationships with coaches. This is how the Croat described the role of Pochettino: "I am indebted to Pochettino. He helped me to add – both football and human. He made me more focused and focused. " The next mention of the drawback with which Dejan has been at war throughout his career (lack of concentration) is also significant – he knows for sure about this problem.
Stop. Why do I read everywhere that Lovren is a clown?
Actually because of the unsuccessful segments and how brightly he is mistaken. Here collected a good collection.
Dejan gets a very understandable hait, but is he deserved? Not fully. Of course, ideally everyone wants to have a defender with a top skill set and a low frequency of blunders. Liverpool have gradually found three that fit the system as well as Lovren, and do not mow as often. That is why the Croat is looking for a new team – and looking for it as Liverpool's fourth center-back.
But there are very few defenders without obvious weaknesses and without bright jambs. Often shoals are directly related to mistakes – the defender is confident enough to develop attacks with risky passes, or aggressively move out of the line and help in the pivot. The qualities allow him to often do this work at an excellent level, but mistakes in this manner are more striking than the regular positional blunders of those who play more reliably.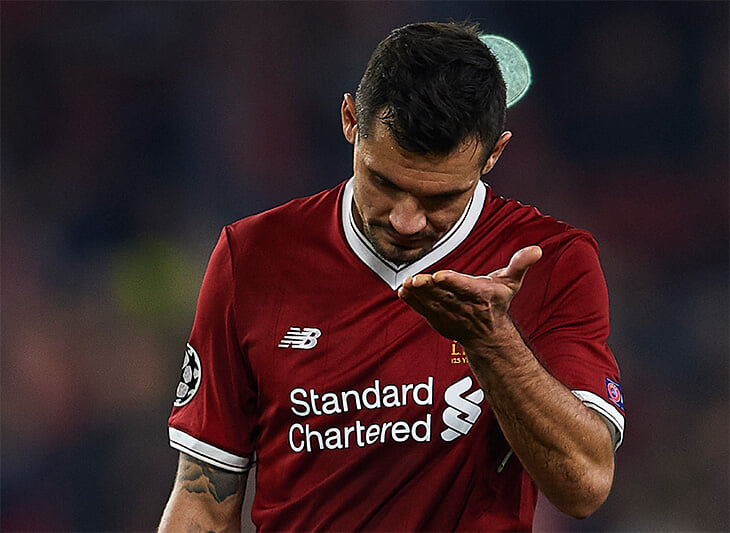 Defenders from the Lovren category have a number of advantages over the alternative in the face of simple but reliable. First, at a distance, the benefits of proactive actions outweigh mistakes (they just are better remembered). Secondly, with such a set of qualities, there is always a hope of squeezing the top segment out of the player. An ordinary defender will not reach this level at all.
This is roughly how the phenomenon of Dejan's estimation difficulty looks. But there is an additional factor – his talkativeness. The most famous story is the self-proclamation of the best defender of the world. It was too daring and became a meme at the first recession.…
Although those words had a context that was slightly forgotten:
• For the first time with such a thesis, Lovren spoke in an emotional interview right during the 2018 World Cup – shortly after reaching the final. In the same place he praised many partners in similar tones.
• The original wording: "one of the best", not the best, into which everything later evolved.
• Lovren did not rank the top and did not compare himself in all qualities with other defenders, but went the simpler way: "I reached the Champions League final with Liverpool and the World Cup final with the national team. I think people now recognize that I am one of the best defenders in the world. " This is a primitive logic – it cannot be used for serious analysis, but football players and fans often turn to this technique. There is nothing wrong with it.
The story was powerfully summed up by Klopp: "It would be better if someone else said it, not Dejan himself, but to be honest, he is right." Rightness vanished along with good form, but the meme remained.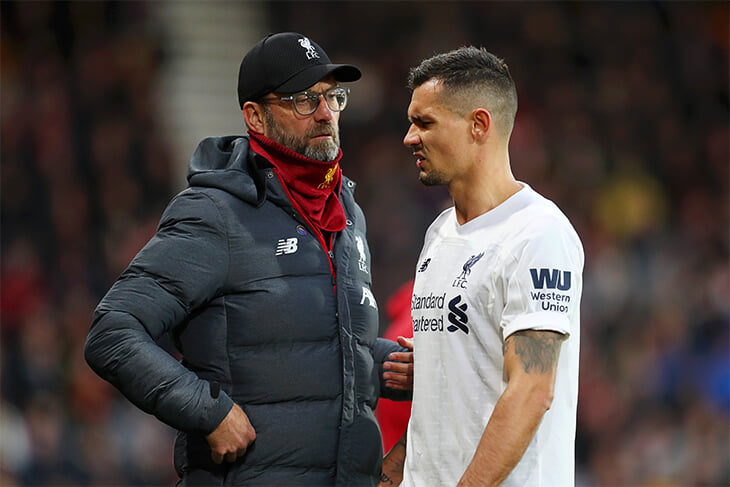 Subtotal: at some stages of his career Lovren was close to the world top and is definitely ready to be the top in the RPL scale, but bright mistakes prevent recognition… Errors have become a marker for evaluations, and top rankings, even episodic ones, are rarely recognized. Probably the fact is that bright bloopers are remembered for a long time, and in order to notice the benefits, you need to look beyond the highlights. But almost immediately, the three top coaches who worked with Lovren (Klopp, Rogers and Pochettino) publicly praised the Croatian during the successful stretches. Each of them definitely saw this top potential in him.
Age, the past two seasons, and a possible lack of motivation are concerns. But purely in terms of playing qualities, Lovren suits Zenit
For all the compliments to Lovren, he moves to Zenit as a 31-year-old deaf Liverpool reservist (4th center-back if everyone is healthy), for whom there was no demand from the top clubs. This is Dejan's current level. For almost two years now it has been firmly off the base. The characteristic above (cool, but with bright errors) does not refer to the current version of the Croat, but to the best one.
Bringing it back to top is a big challenge. All the necessary qualities are there, but it was not always possible to squeeze out positive segments from it. And there is some hope that the new club itself will become additional motivation for the Croat, but there is a fear that there will be problems with motivation in the RPL. And Lovren depends on this element more than other players.
Tactically, the transfer is quite understandable. In terms of territory, Zenit has one of the most dominant styles in the RPL (only CSKA is higher). Slow center-backs are unnatural in such a system. In RPL, this drawback disguises Vilmar Barrios…
In the Champions League it is more difficult to do this: often they had to move to the top three defenders, which separated Zenit from even a small prospect to play in their usual style. Lovren feels comfortable in the high line.
"In Liverpool, the defenders are like the midfielders in other teams. You should always position yourself high. Our system is good, but sometimes it looks risky. But he who does not take risks does not win, "said the Croat after Klopp's arrival.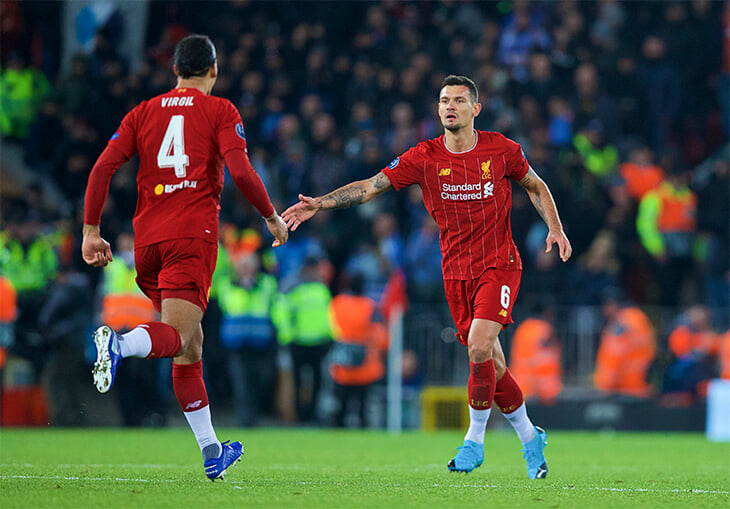 "Lovren is a defender who reads the threat and acts ahead of the curve. He's not the type to wait patiently. He is aggressive, he moves out of the line and attacks opponents, "explained Rogers. These are new qualities for Zenit's defense.
The pair Lovren-Rakitskiy opens up new opportunities for the team. They will be able to play more daringly in Europe and be even higher in RPL matches. Lovren's extensions will slightly reduce the load on Barrios in the pivot – This is very important in Euro-matches.
But it is important not to lose the traditional strengths: Ivanovich and Rakitskiy defended very well with crossings. This was the foundation of defensive reliability. Here Zenith may become weaker if it gets a version of Lovren with turbidity and lack of concentration, but in theory it has all the data to dominate in the air.
All about Lovren's transition to Sports.ru:
Photo: globallookpress.com/ kolbert-press / Christian Kolbert, Han Yan / Xinhua; Gettyimages.ru/ Michael Regan, Catherine Ivill, Laurence Griffiths