Spartak reacted to Kashshai's words about refereeing in the match with Zenit
[ad_1]

"Guess the author from the quote." Spartak continues to bomb on Kashshai
The patience of the red and white is running out.
"Spartak" in an open letter Victor Kashshai asked the head of the refereeing department to answer questions on controversial decisions of the arbitrators.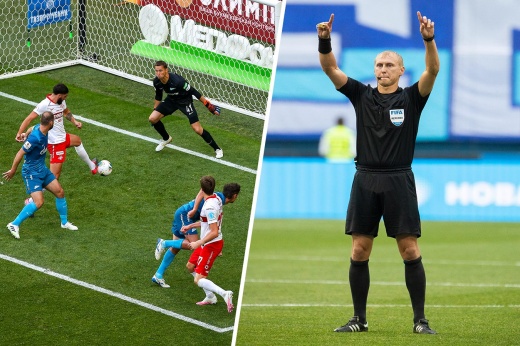 "Already accepting bets on canceling our goal." Spartak's angry letter to Kashshai
The Moscow club demands an explanation from the head of the RFU refereeing department.
The Hungarian did it – on the air of Match TV he commented on the controversial moments of the last matches.
– About Spartak's letter: "There are many controversial episodes and VAR interventions in the red-white matches. Perhaps the referees even shy away in favor of and against Spartak, but VAR is used in the match in the name of justice. For example, if there is an offside position, then VAR should step in and mark it. Maybe there will be more or less video assistant interventions next season. The fact that this letter was written, I see no problem. Football is emotional, we can't change anything in a few weeks. "
– about Sobolev and Barrios: "Yes, there was contact, of course, but he fell because he tripped on the ground. From different angles, it is clear that he just slipped. It is absolutely certain that he fell not because of the contact with his hand. He lost his balance and began to fall. I absolutely support the referee's decision. If blood appeared, then the contact would be more significant. It was light enough. If every contact is considered a foul, then there will be no football left. It is forbidden to use VAR in every episode, it would turn into a video game. "
– On the push by Dziuba and Timofeev (Zenit – Wings of the Soviets): "The judge considered this push as insignificant and did not punish the attacking player. Again, VAR only intervenes in significant episodes. "
– About Ozdoev's foul on Ayrton: "An important point is the intensity of traffic. In my opinion, this is an average intensity and a point of contact. I don't think there was aggressive behavior here. Reckless action, yes, reckless foul You need to consider the point of contact, it falls on the leg. If a little higher by 10 cm, then this is a red card. Classic yellow, but close to red. "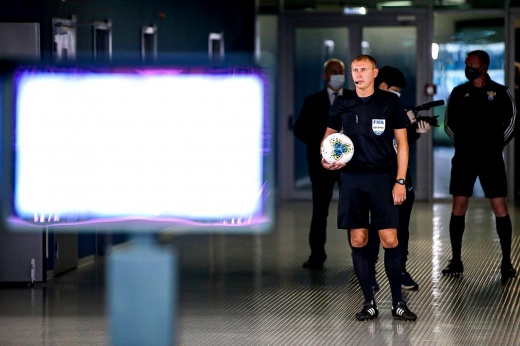 "I made everyone look like fools and clowns!" Arbiter Fedotov went hard according to Kashshai
Yesterday the head of the refereeing department examined the controversial episodes in the match between Zenit and Spartak.
Answers "Spartak" were clearly not satisfied. This time the club went to Twitter:
"One hundred percent penalty" and bloodied England player Terry Butcher.
A hint of how obvious the situation must be for VAR to intervene.
And hopelessness.
[ad_2]