The new Russian championship starts on August 2 – forecasts and expectations
[ad_1]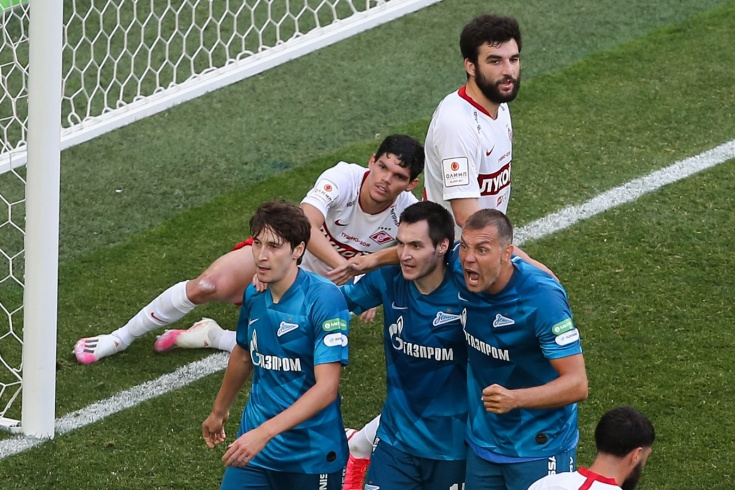 How does the new season start? Yes, all from the same – from the victories of "Zenith" and shuffling "Spartak"
A week and a half is not a time for change.
Yesterday, many top leaders of the RPL almost simultaneously announced that they expect radically different results from the new season (in particular Fedun: "In the new season, Spartak should become stronger and more effective!").
Understandably, the desire of people to draw the line – they say, played and forgotten, now everything will be different. One small but unique detail is omitted – the new season starts already (only) a week and a half after the end of the previous one.
In fact – at the finish line, in May – maybe something will be different. But now – do not deceive yourself with fairy tales – everything will continue in the same way as it was in recent weeks. The new season will be a continuation of the old one.
Are there no more masks and gloves? Tests, precautions – everything will remain. The number of fans in the stands will only increase – from 10 to 50%. And all teams will line up with equal zeros in the scored points column.
(It seems that there will still be 16 teams, not 18. All this fuss is money for Tambov so that Krylia will play instead; Khimki is in the FNL, then in the RPL – a distorting mirror of our football. merciless).
But the forecast for the first rounds suggests itself – Zenit will continue to confidently defeat everyone and everything, and the problems of its competitors will not go away. For a week and a half.
Vasily Utkin: there has simply never been a worse and weaker Zenit than this one
These will be the same "Spartak" (maybe they will even continue to judge him with the same claims to a conspiracy), "Rostov", CSKA, "Krasnodar" – and further down the list. Patching holes and solving problems on the go, without respite.
CSKA now have the Icelanders out of questionable tests. Where is the guarantee that in August someone else will not be covered? Are you sure that the new season will do without covid "techies"? It's also an old song about the main thing.
And the same problems will remain with Lokomotiv – even if it does not lose under Nikolic. The result is yes. But the game? With such a game in the Champions League, I'm afraid the team will get the same result – regardless of the draw. But the Serb was called primarily after two failed performances in Europe. But is this "Loko" ready to perform there differently?
It is necessary to strengthen. Where are Badel and Matic? Where are Laxalt and Kokorin? Well at least Smolov returned. Maybe he will do better with Nikolic than with Semin.
And Zenit has little chances to improve in the Champions League without strengthening. He is our hegemon. Breakaway, records, everything. But for Europe it does not mean anything – from the word "absolutely". It's even worse when the leader has no competition in his championship. Bayern Munich with Juve and PSG will confirm.
2020/2021 UEFA Champions League schedule released
It is clear that I want to reset all problems and forget the force majeure football summer 2020 as a bad dream. I would like Eremenko to finally recover. For Spartak to become consistently strong. So that Krasnodar does not burst with the Champions League like last year. But where and why should this come from? Suddenly and with a wave of a magic wand? Just because one championship changed its signboard and de jure gave way to another?
What was previously supposed to be laid down at the training camp, now the teams have to master through official matches. To build a game, correct mistakes, treat people, enter newcomers – everything is in the field. And how much more time it may take to adapt to new realities – who knows? Weeks? Months?
And then conversations will surely begin – they say, we were tired, there was no vacation.
In general, get ready to continue and do not indulge yourself with unnecessary illusions. The new championship is just a name. The problems are old.
[ad_2]