there were many difficult moments when I could get stumped
Head of the ORDZHI team Aleksey Burlaka within our rubric "Working in hockey" talked about his profession and the specifics of working in a Chinese club.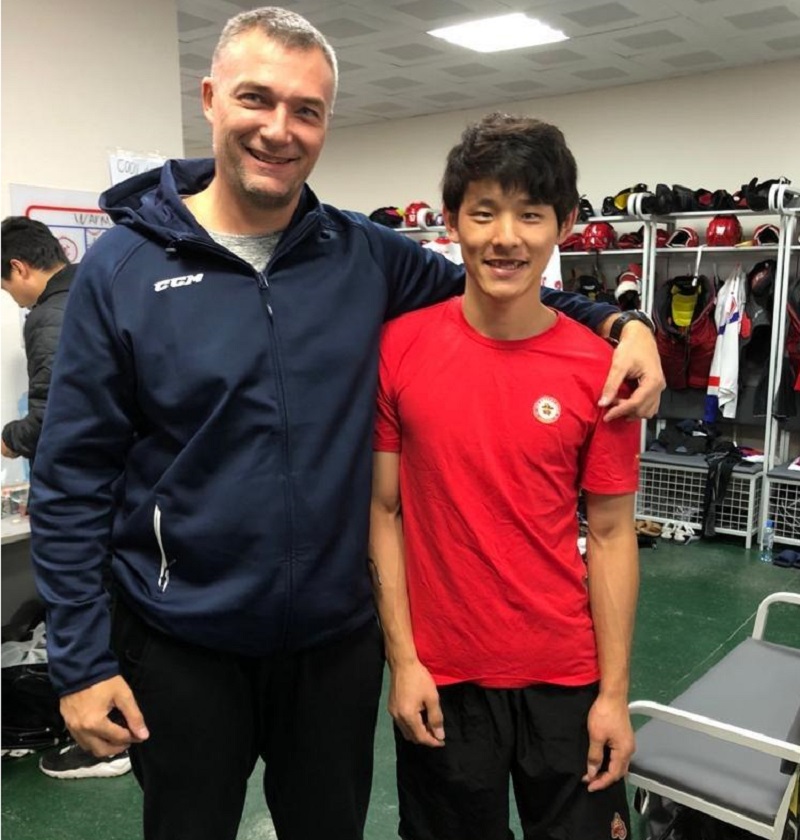 "The ORJI system is slightly different from ours."

– Alexey, tell us, please, how did you get to the position of the team chief in ORGI?
– I received an offer to work with this club back in 2017. I then worked in the NMHL, in group B. Then the general manager of the club was the Chinese woman Yana. The season was going on, and I said that until it was over, I would not be able to change jobs. And before the next championship, I signed a contract with the KRS-ORDZHI club. Then it was a joint project of "Kunlun Red Star" and "ORJI". Well, off we go. We did a pretty good job of the season.
– What are your responsibilities?
– I combine many positions, because the system of the Chinese club is slightly different from ours. As such, we do not have personnel who are engaged in certain work. There is the president of the club, the general director, me and a team with a coaching staff, a serviceman and an administrator, as well as several girls who help us translate from Chinese into Russian and vice versa. They take on the job of assistant, secretary, guide and translator. I have all the contracts, transfers, flights, approvals and additional application campaign on me.
– Please tell us about your way in hockey before you came to ORGI.
– I worked in the NMHL, in the hockey clubs "Severskie wolves" and "Wings of the Kuban" from the Krasnodar Territory. Before that, I had a job in Donbass. There I started as an administrator in the Donbass-98 team, which belonged to the club's academy.
– How did you get into hockey? Have you been involved in this sport professionally?
– I didn't manage to play hockey professionally, because I was born and raised in Donetsk, Ukraine. After the collapse of the Soviet Union, hockey practically ceased to exist there. Therefore, I didn't have a chance to play hockey professionally. Hockey began to revive in Donetsk in 2007. Then Donbass appeared there, which played at the amateur level. Then he moved to the category of professional teams. Since 2009, Donbass has played in the Ukrainian championship. Then the club got a new owner – Boris Kolesnikov. And in the 2010/11 season, he took part in the VHL. I was offered to work there, and I did not refuse.
"People with great potential live in China"
– In 2018, you came to work in China. Have you ever been to this country before?
– No, I never was. This was my first trip to the People's Republic of China. To be honest, I didn't expect to get there at all.
– What were your first impressions of the country?
– To be honest, I was surprised a lot. I imagined its scale a little differently. There are good people in China with a different mentality than ours.
– How would you describe the Chinese mentality?
– I would say that people with great potential live there. If the Chinese have set a task for themselves, then they confidently move towards its implementation. I understood that they knew very little about hockey. But these are very purposeful and fearless people who are not afraid of anything. The people who work in the club reacted very quickly to everything, despite the fact that there were very few employees. Everything is very good in China. I have not yet seen anything bad from this country in relation to us, to the Russians. And this applies not only to the club, but everything around.
– How quickly did you manage to adapt to the local way of life?
– All of a sudden it turned out quite simple. Firstly, many of the guys from the Chinese staff turned out to be Russian speakers. Some of them studied in Krasnoyarsk, Ukraine or somewhere else at one time. Many hockey players understood English well. So, I didn't have any language barrier. Igor Gorbenko, Jr., who was fluent in Chinese, worked with us then. And the girl who worked with me communicated well in Russian. I had no difficulties with the language.
– At what level is your Chinese language now? Have you tried teaching him?
– I had neither the time nor the opportunity for this. For this you need a teacher who could sit with you and explain everything in an accessible way. But, unfortunately, I didn't have that. I'm self-taught. When I heard some phrases in colloquial speech, I asked their meaning.
– How badly was the team hit by the situation when at the end of last season she had to spend a whole month away from home? How did the guys get through it?
– At that moment, we flew from Beijing to Nizhny Novgorod and did not take the Chinese children with us due to the fact that they could be closed for a two-week quarantine upon arrival. Therefore, we did not risk it and took only Russian and North American hockey players with us on the trip. But the Chinese staff flew with us. We got through this time well. By that time, the Chinese were already well accustomed to our life and cuisine. None of them suffered catastrophically from the lack of Chinese food. Everything went fine. The North American guys, for example, liked Russia too.
– And what exactly did they like in our country?
– In Russia, people can always suggest something. We are a little different from the Americans. Their everyday life is more predictable and organized, they always know where and why to go. We don't have the same service as in North America. But our guys always came to their aid and explained everything. Our foreigners did not experience any problems. They really liked the Russian cuisine. I saw that it was all quite unexpected for them. Apparently, they initially imagined Russia a little differently.
– How much did your work become more difficult when the team was forced to finish the regular season away?
– There were always enough difficulties. When we were in China, I had to live in a dual time zone. That is, when it is five in the evening in Moscow, it is already ten in Beijing. I went to bed at twelve or one in the morning, because until that time I was constantly coordinating some papers and questions with the league. I always had enough working moments, but I cannot say that I experienced any particular difficulties.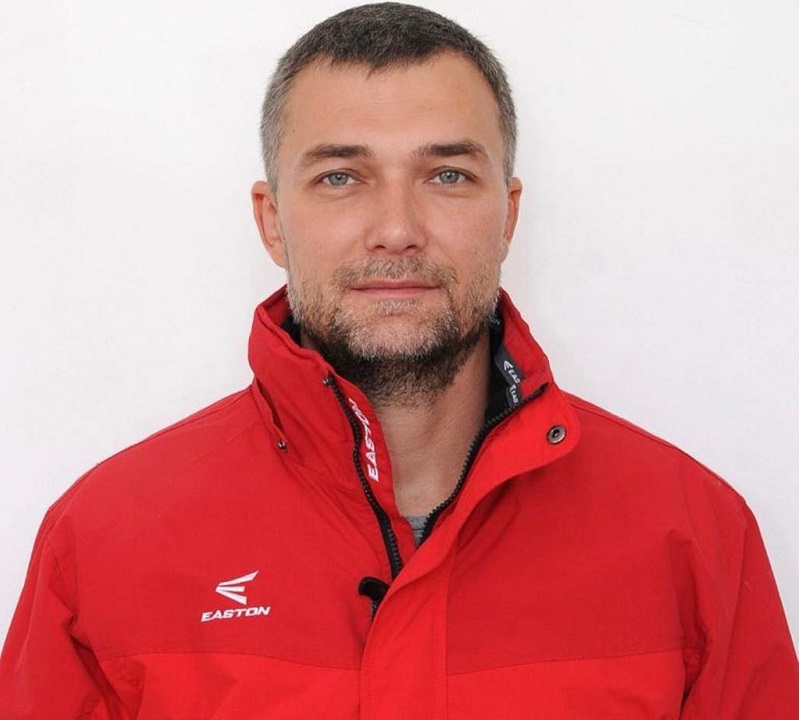 "There is no concrete decision on where we will play next season."

– What qualities and skills does a person need to become a good team leader?

– I think that you need to be a normal person, be able to communicate with people and make correct and timely decisions. You have to be sociable and love hockey. Also, you must understand your business and how it will be best for the team. You have to live with the team and understand what difficulties it faces, play ahead in order to avoid difficult moments that may affect its athletic performance.

– What was your toughest and most unpopular decision in this position? And how can you be proud?

– Honestly, I never thought about it. I had many difficult moments when it seemed that I might be at a dead end. I cannot name any of my decisions, which I could be proud of and flaunt.
– Now, due to the coronavirus pandemic, it is not known where ORGI will start next season. What options do you have?

– Our CEO and I began to work out various options in this regard even at a time when the pandemic was just beginning. It was discussed that, perhaps, the next season will need to be held on the territory of the Russian Federation, where we will play and be based. So far, no decisions have been made yet. The club's leadership is waiting for Russia to open its borders to Chinese citizens. There are still many question marks, but there is still no specifics. We are considering a number of options, but with them there are a number of difficulties regarding foreign players and their visas. So far, we have not made any specific decision.
– Just recently, the Russian Federation extended the ban on international air travel until the end of July …
– Yes, I also heard about it. There are still two months before the season and it may still change. The Chinese guys are now training at home, at the base of the Chinese national team. Their training process continues. We hope that the situation will take a positive turn, and the team will gather in late July – early August.
– You said that you are responsible for almost everything in the club. Will there be any structural changes at ORGI next season that could make your job easier?
– I can not answer this question. The owner and president make decisions about the structure of the club. It all depends on how they see it. I think that if the club takes part in the next season, there will be no structural changes in it. All worked and coped with their duties together and together. The president solved our problems inside China, the general director and I worked on everyday life, relocation and flights, applications and training processes outside China. We learned to work in a narrow team, and we did it well. Nobody will increase our structure, because it makes no sense.