until the first victory of "Vityaz" in the playoffs is not long
Former head coach of "Ak Bars" and "Vityaz" Valery Belov spoke about how he spent a year outside hockey, as well as appreciated the previous season of the Podol residents and shared his layouts for the next KHL championship.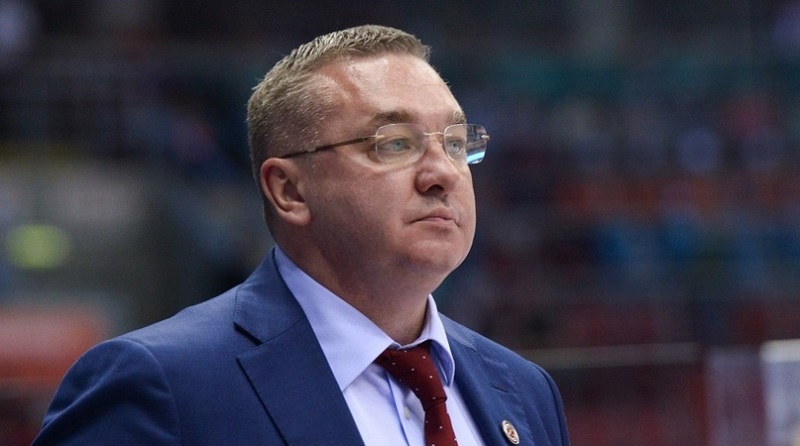 "I did not see an offer that would interest me"
– Valery Gennadievich, we spoke to you for the last time in September 2019. Almost a year has passed since then. What were you doing during this time?
– I was digging in the garden (laughs)! In fact, I had a lot to do and worry about. Since 2000 I have been working as a coach, and I have never had a break. Now I understand that this year was necessary for me so that I could take up household chores and improve my health. So, now I am in good physical shape and full of energy!
– Haven't you received a single interesting proposal since that moment?
– In fact, there was nothing serious. I didn't see an offer that interested me.
– You have been out of hockey for the first time in a very long time. Don't you think that the pause has extended?
– Now I already understand that I will not be able to start the season in any club. Therefore, the pause begins to drag on. My representatives will work on my employment options. I am seriously preparing for work. Everyone in their careers has such situations. So far, I do not strain much about this, especially since the situation with the coronavirus has turned out to be quite crumpled and difficult. I am seriously preparing for work, everything goes on as usual. In any case, I still cannot influence the situation. My agent is working to change it. Before the start of the season I will be interested in everything and prepare.
– How exactly is the process of your preparation going?
– I follow the games. The previous playoffs promised to be interesting. It's a pity that it all turned out that way. Recently, for example, I generally reviewed my archive from Kazan and the national team. It was interesting to me. I will try to watch the renewed NHL season. In order to be ready, you need to constantly monitor everything and know what is happening around. I have all the archives saved. I recently watched a series of "Ak Bars" with "Salavat" from seven games, which was in 2013. There was a very interesting seventh match, but the rest also turned out great. I still try to communicate with someone in order to gather some information for myself.
I watched several games live together with Zinetula Khaidarovich. It was interesting for me to talk to him about hockey topics and remember the good old days. We constantly call each other and discuss some everyday issues. And here hockey was very interesting. Something always changes. Let's say that with the transition to smaller courts, many teams began to play more actively in the minority. So I am preparing for work – I constantly communicate with someone.
– Have you finished building the house?
– In fact, it is completed, but we did not live there permanently. There are still a lot of little things there, so we didn't get together and didn't cut the ribbon. And when the coronavirus pandemic began, the six of us locked ourselves up there and isolated ourselves. The eldest daughter came from Belgium, where she studied for a magistracy, and lived with us in a house in Snegiri. My other daughters often visit me in Mitino. Now we still live in our house, but not in full force. And once we were six of us. I haven't finished everything yet, but everything is there for living in this house.
– Did you have enough time to start your small business? And if it's not a secret, what kind of business do you have?
– Oh, well, he's very small, so why talk about him (laughs)? By and large, I have never and never do. There are people who lead him. Now I go there sometimes, but nothing more.
– How did your relationship with the violin and piano develop during this time?
– The youngest daughter studies in Gnesinka, so we brought a piano to the house, on which she constantly studies. All my girls went to music school in different classes. Guitar, violin and piano are constantly heard from different parts of me, but I myself do not play them. I had time, but the violin is too troublesome instrument. He needs to pay too much attention in order to do something on it. There were thoughts about going to the piano, but it did not work out.
– How long do you think it will take you now to get involved in a work rhythm?
– I think it won't take me long for this. What's so special about that? After all, I have worked for twenty years in different capacities. This is similar to how muscle memory works. A coach and a hockey player are two different things. Even an experienced player needs time after a long pause to reach their level. For example, Sasha Semin missed a season in the KHL. The beginning of the 18/19 season turned out to be tough for him, but in October-November he gained condition and had a brilliant championship. I have never had such a pause, but judging by my feelings, I do not think that I will have any problems.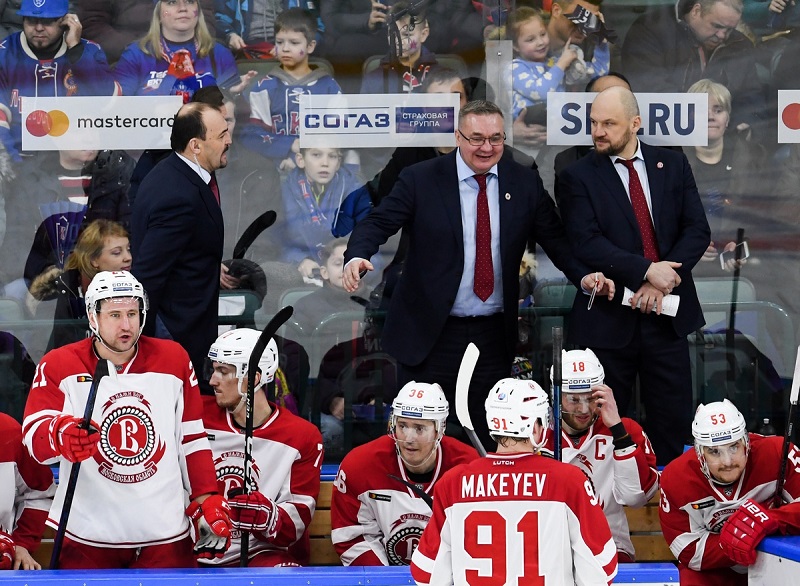 "Vityaz creates excellent conditions for veterans"
– I can't help but ask about Vityaz. How would you rate the team's performance in the previous season?
– They had a very decent season. Of course, they got off to a very successful and memorable start. "Vityaz" managed to finish the regular season in a good position. When I finished working in Podolsk, I said at a press conference that the team is growing. Even our series with CSKA in 2019 was different from the confrontation with SKA in 2017, although we also lost in it with a score of 0-4. The guys have already played in the playoffs and felt confident. And now they just barely had enough to win the first match in the history of the club. But even then I said that there was not long to wait before the victory. I hope this will happen. Moreover, before the start of last season, "Vityaz" strengthened. The team had a very good season. The only thing missing was one playoff win. I hope that all the victories and advances to the next round are ahead of the Podol citizens. I wish them good luck!
– Which of the guys made you happy, and who disappointed you?
– I'll tell you about the guys I know and with whom I worked at Vityaz. Those, from whom we expected more, left the team last season, with the exception of Samonov, Shvets-Rogovoy and Aaltonen. And if we take the leaders, then they played very well and confirmed their level. Of the young, I would single out Daniil Moiseev. He has improved this year. I would also mention Pylenkov. He was showing adult hockey.
The guys on whom the team was originally built – Semin, Makeev, Erzhabek and other leaders – have confirmed their high level. So, there were no surprises in this regard for me. I knew the capabilities of these players. Of those with whom I have not worked, I can single out Grebenshchikov. He played well and had a good season.
– How closely do you now follow the news from the camp of your former club?
– I would not say that intently, but I follow everything. I look after the guys I worked with. Of course, I'm aware of the team's budget problems. But it seems to me that they are not so serious. All clubs have faced declining budgets. There are reasons for this, and we know which ones. I don't know what kind of news it was that Vityaz might miss the season. I'm not even going to comment on them.
– How often did you manage to watch Vityaz's games live last season?
– You know, I was not there. In general, before the New Year, I did not go to hockey, but watched it on TV. Several times I managed to visit Dynamo. I was not with Vityaz in the new ice rink. But I really liked him. There is a very cozy atmosphere in which it is pleasant to be. Perhaps this year I will be able to get out to Podolsk.
– Last season, Evgeny Artyukhin played great for the team, who did not play hockey for a year. Prior to that, in Podolsk, Alexander Semin found his second youth, who had played an earlier season in the VHL. Why do veterans flourish in a new way in Vityaz?
– There are excellent conditions for these players. There are times when a hockey player's career is declining, but he still has great potential. And "Vityaz" just trusted such guys. Of course, everything is individual here. You just need to trust them and create conditions, and then they have a second wind. Examples are Afinogenov, Semin and Semenov. I am very sorry that Alexey and Maxim left the team before my last season at Vityaz. They helped me a lot. Taking this opportunity, I would like to congratulate Semenov and Semin on their new contracts!
The veteran guys are great professionals. They are often said to be the bridge between the coach and the players. The situation in the team depends on them. It all depends on how well the managers know a particular hockey player, and on the coaching staff.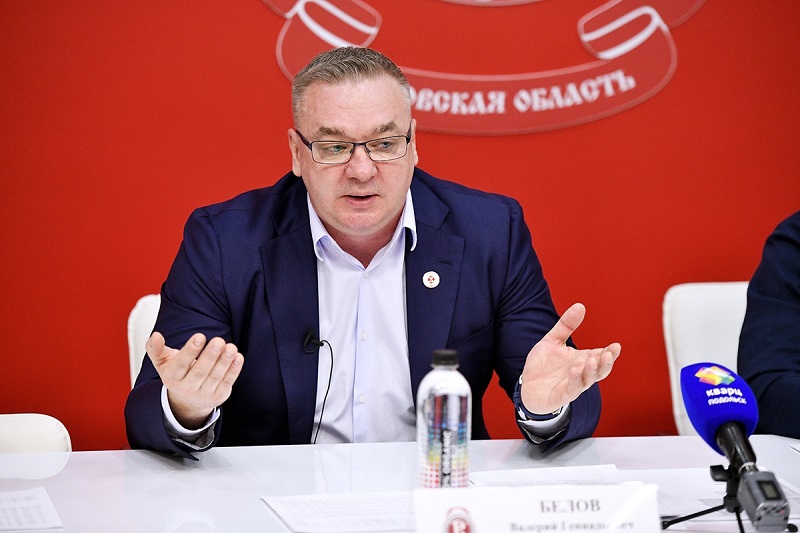 "Many top clubs have not been seriously affected by the salary caps."
– If not for the pandemic, who would have taken the Gagarin Cup?
– I can list the candidates, here I will not be original. I think Jokerit could have been a big surprise. Other contenders for the trophy were Ak Bars and CSKA. Peter, by the way, had a pretty powerful ending. Playoffs are a competition in which anything can happen. CSKA confirmed their class, but it is very difficult to win twice in a row. Although, this was done by "Ak Bars" and "Dynamo". Much must converge for this in the elimination games.
– Which of the teams that fought for the trophy did you like the most?
– I really liked how Dynamo, based on their capabilities and composition, spent the season. They worked one hundred percent. CSKA also played brilliantly in the regular season and started the playoffs. Although the "army men" had two overtimes with "Torpedo", they won the series with a large margin. I also liked Kazan, Salavat and Siberia. It was for the playoffs that Ufa gained excellent shape, which she showed in the series with "Vanguard. I would also note the Novosibirsk people, based on the same criteria as Dynamo. It was a real team that was a cup fighter. He was not he just beat Avtomobilist with a serious advantage and felt quite successfully in the Eastern Conference.
– There is an opinion that the first round of the last playoffs was more interesting than those that we saw two or three years ago. Is it so?
– More interesting in what way? In terms of intrigue? Yes, I agree, because there were the seventh games, which is quite rare at this stage.
– The decisive decision was the league's decision to introduce a hard cap on salaries of 900 million. Is it correct?
– As far as I understand, if anyone expressed a different point of view, it concerned the amount, and not the very fact of the introduction of the ceiling. I think that this is the right idea, and as for the size of budgets, I am not ready to say something about this. Perhaps they will raise him.
– Will he help level up the forces in the KHL?
– Most likely, to some extent, this is what happened. Many top clubs were not seriously affected. But, probably, the gap between the oligarch teams and the rest has narrowed slightly.
– Now there are many interesting players left without work. Will this situation lead to an outflow of personnel from the league?
– So, their places will be taken by young guys. Let's see how everything goes. This should be understood by specialists who work in the KHL.
– What, in your opinion, should the next season turn out?
– It's hard to say … If there is full preparation for it and the second wave of coronavirus does not intervene, then there will be no problems. We will wait for the new season with interest. It is very important that nothing hinders the preparation of the teams.
– Will the circle of contenders for the Gagarin Cup remain the same? Or can you add new commands to it?
– I think that Dynamo can intervene in the struggle. It will be interesting to see what the picture will be in CSKA and SKA. But there will be no serious progress in this regard. Perhaps Jokerit will do something. Yaroslavl has an interesting team with their youth. "Spartacus"? I agree. They have a good team. In the East, Ak Bars will be the clear leader. But I would also not discount Salavat and Omsk with Magnitka.

– Are you ready to return to coaching now?
– I am preparing for this very seriously. But when exactly this will happen, I cannot say. As they say, if you want to make God laugh, tell him about your plans.