Zenit – Spartak – 2: 1, debriefing, July 19, 2020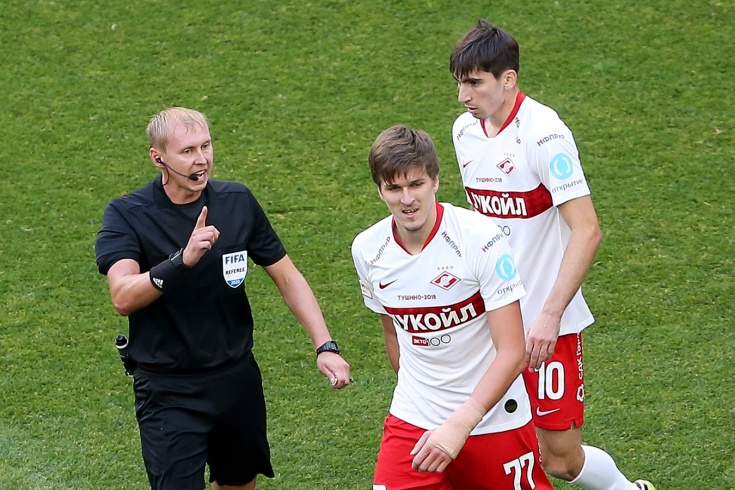 "This is a big scandal." "Spartak" was not given two penalties. Analysis of the refereeing of the semi-final of the Cup
Understanding the work of Ivanov in the match "Spartak" – "Zenith" with the referee Igor Fedotov.
In the semifinals of the Russian Cup, Zenit won over Spartak – 2: 1. You, of course, will not be surprised that this match was not without controversial referee decisions against Spartak. The game was served by the referee's team Ivanov. Together with Igor Fedotov we analyze the work of the Rostov referee and his assistants.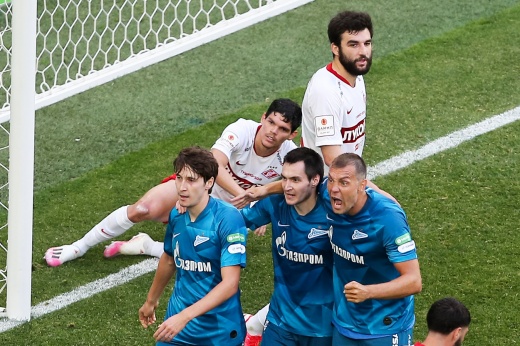 Zenit and Spartak issued a super match! Dziuba scored again to his native club
Sergei Semak's team reached the final of the Russian Cup and is close to winning the second trophy.
10th minute, Sobolev's fall in Zenit's penalty area
– Ivanov should have put a penalty kick at the Zenit goal. Sobolev tried to stop to receive the ball, and Zhirkov pulled him down by the shirt.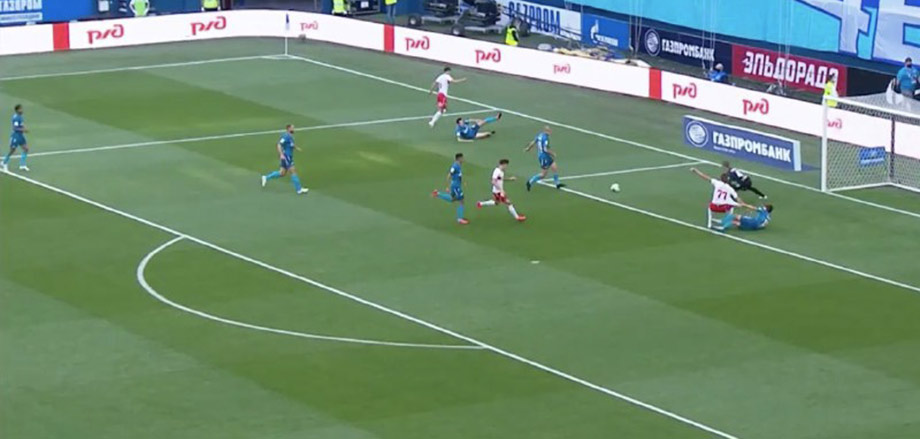 24th minute, penalty kick against Spartak
– There was a penalty. On the Azmun broke the rules. Everything here is on business.
A clean goal was again scored from Spartak. Analysis of refereeing in the match with "Akhmat"
Understanding Sukhoi's work with referee Igor Fedotov.
62nd minute, another fall of Sobolev in Zenit's penalty area
– At the 60th minute, it was necessary to put a penalty on Sobolev… Barrios hit in the face, this is the second yellow card and the removal of the Colombian. Now everything is going to explode, this is a big scandal. VAR shit once again.
82nd minute, Ayrton's fall in the penalty area of ​​Zenit
– Fight Osorio and Ayrton – this is not a penalty. They fought for the ball, Osorio did not break the rules. Everything is fine here, a common struggle.
89th minute, hard tackle by Ozdoev
– For me, it's a yellow card. Everything is correct here, it is not red.
Leonid Fedun about refereeing
– The guys are great, they tried. I don't want to comment on the refereeing. You saw everything yourself. Even Arshavin said it was amazing how the players struggle with what is happening. I am grateful to the coach and the guys for this game. Hopefully next season we will be stronger, no matter what happens.
Zenit will play in the final against Khimki, who beat Ural today – 3: 1. The match will take place in Yekaterinburg on July 25.