Zenit – Spartak – 2: 1, Kashshai – about Ivanov's work and Sobolev's episode with Zhirkov
10th minute, Sobolev's fall in Zenit's penalty area
– It was an important match for Russian football, – stated Victor Kashshai… – Referee decisions are always controversial. Sometimes there are mistakes, sometimes there are good, correct decisions.
Today I saw a photo showing what happened in the episode with Sobolev and Zhirkov. We need to understand in which cases it is worth turning to the VAR protocol. There was a struggle between the striker and the defender: first, Sobolev pulled and pushed Zhirkov, after which Zhirkov's actions followed. VAR only intervenes when there is a clear obvious error.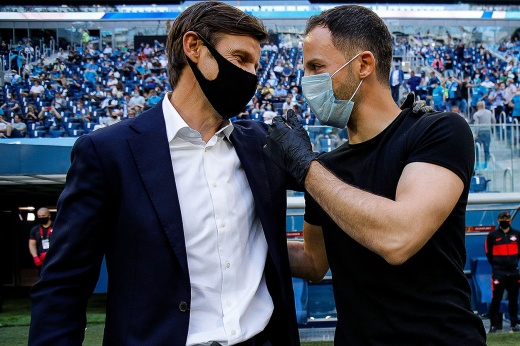 Semak completely outplayed Tedesco in the first half. But after the break I almost ruined everything
How did Zenit have a huge advantage? What is it necessary to improve "Spartak"? Detailed tactical analysis.
Football is a contact sport. We analyzed this moment. In such moments, it is worth punishing the player if it was not a game moment, but a violation of the rules. I cannot guarantee that this will be the case in the future, but we will try. And I repeat once again, VAR should not have intervened in this situation, because there was no obvious error of the judge. (Unfortunately, Victor did not have time to answer a clarifying question about the episode with Sobolev and Zhirkov. – Approx. "Championship").
62nd minute, another fall of Sobolev in Zenit's penalty area
– As for the moment when Barrios fought with Sobolev in Zenit's penalty area, why did Sobolev fall there? From different angles, it is clear that he just slipped. Yes, there was contact with the hand, but he fell because he stumbled on the ground. And from his reaction it was clear that he just fell, that there was no serious contact with Barrios. It's part of football, it happens.
82nd minute, Ayrton's fall in the penalty area of ​​Zenit
– As for the episode with Ayrton, nothing happened there. An absolutely normal fight, there was no violation.
89th minute, hard tackle by Ozdoev
– The moment at the 89th minute with Ozdoev – you need to assess the degree of contact. The fight was in step, this is a careless game, and not a serious violation. Not showing the red card is the right decision.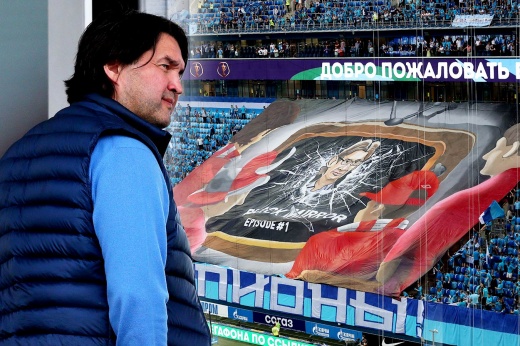 "They'll all be hurt." Gazizov's powerful response to Zenit for the banner with Fedun
The war between Moscow and St. Petersburg continues.
Judge Ivanov did a good job, I liked what he did. Yes, it was not without mistakes, but he strictly gave yellow cards. He did not punish with yellow during the skirmish and did not assign a penalty for Zenit himself – this is his biggest mistake in the match. But VAR fixed it. In general, he controlled the match well, and I support the rest of his decisions.
About Fedun's words
– I respect all clubs and all presidents. Everyone has the right to their opinion, we live in a democratic society. My job is to train referees and assign the best to the matches. I will develop judging. If some team is not happy with the refereeing, then I can understand it – sometimes referees make mistakes. But with VAR, the number of errors is reduced. In the future, we will reduce the amount of time spent watching replays.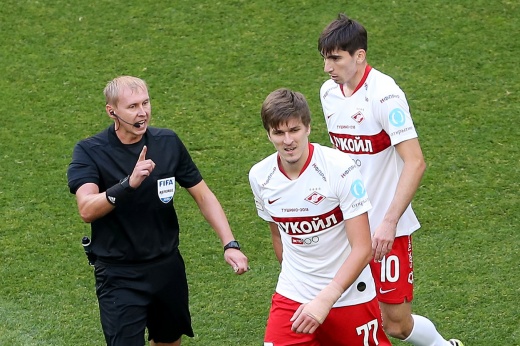 "This is a big scandal." "Spartak" was not given two penalties. Analysis of the refereeing of the semi-final of the Cup
Understanding the work of Ivanov in the match "Spartak" – "Zenith" with the referee Igor Fedotov.
I appreciate the work of the judges, every week we discuss the past round. I want to assure you that in our conversations we are more critical, we discuss everything more honestly. We are talking about both good and bad decisions, I myself am critical. But in the media I will defend my judges – I trust them and I know their level.
About VAR
– Don't forget that in 2020 there were only 80 matches where VAR was. This is just the beginning, you need to gain experience and improve your work. The more matches we play, the better the results will be. Now we are working on organizing seminars for referees: for referees and PFL, and FNL, and women referees. There will be fitness tests and analysis of the past season.
Leonid Kaloshin added that a complex of reasons affects long replay views:
– Not always replay operators can give the required angle quickly, twist it at a certain speed. We are in talks with our provider to make things better. But situations are different, sometimes it takes more time to check.
We carefully analyze all the moments, I am critical in analysis. But all the referees understand that they need to improve so that the moments are viewed faster. It should be remembered that accuracy is more important than time. It is better to make the right decision slower than to make the wrong decision quickly.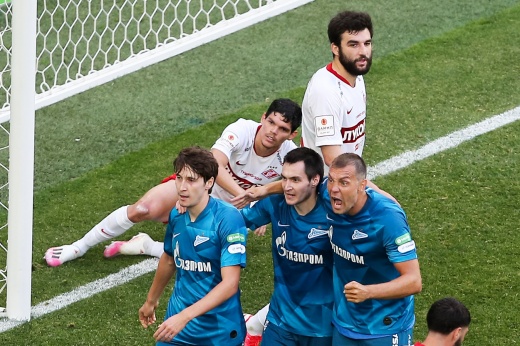 Zenit and Spartak issued a super match! Dziuba scored again to his native club
Sergei Semak's team reached the final of the Russian Cup and is close to winning the second trophy.
About rare appearances in the media
– I do not always appear in the media, since my job is to teach arbiters and analyze their work, and if I talk to the media every day, then I will not have enough time for everything else. Teams also do not spend all their time with journalists.